Audra McDonald Inauguration Tweet Feels Hopeful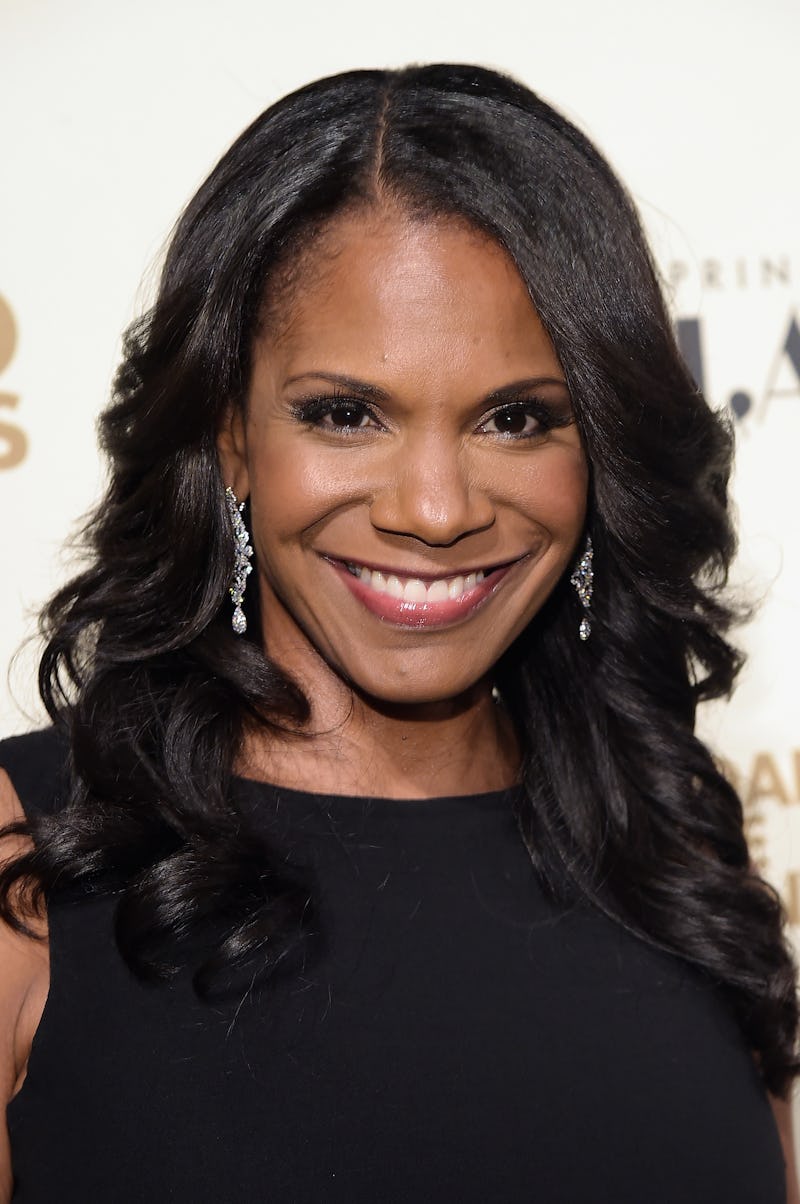 Theo Wargo/Getty Images Entertainment/Getty Images
It should be no surprise that the woman who embodied the sensitive, kind, and altruistic Grace Farrell in Disney's Annie would be the voice of hope and reason just when we needed her in real life, too. While many people are feeling unsure or ill at ease do to the transference of presidential power on Jan. 20, one Broadway superstar put it all into perspective. Audra McDonald's tweet about the inauguration isn't just true, it's empowering.
I have seen a lot of jokes, snark, worries, worst case scenarios, calls to action, and lamentations on social media from those who, putting it mildly, are not exactly thrilled with the president-elect becoming the president. But, perhaps of all the quips of discontent, no tweet was quite as profound as McDonald's, because she put it all into perspective. She reminded us of the core mission statement of our nation that we may have forgotten in all of the craziness. And, that is that we, the people, run the show. Not the other way around.
The incomparable performer mused to her followers this staying statement, "Remember, tomorrow we are not crowning a king, or bowing down to a dictator. Tomorrow our new employee starts his temp job. We're the boss."
And, honestly, I'm not sure if there's anything that's been said about the current state of affairs that is more relieving to hear than this. Because she's right. No matter who is in the White House, we still hold the power.
People make a great deal about how celebrities and those in the entertainment business should stay out of politics. But, why? As I have seen so many stars point out, they too are a part of the "We, the people" just like the rest of us non-famous people. In fact, a lot of them are students of history because they themselves have embodied past politicians and historical figures. And you know what? Sometimes it's just comforting to know that the most intelligent and proactive among us are mere civilians like the rest of us — whether they have a platform of millions of followers or if they've been featured on the Great White Way or not. McDonald's tweet points out that despite their faults, our forefathers saw that the power has, will, and should rest with the people, all of the people, and for very good reason.