Ava Duvernay's New Film Highlights A Significant Date In Black History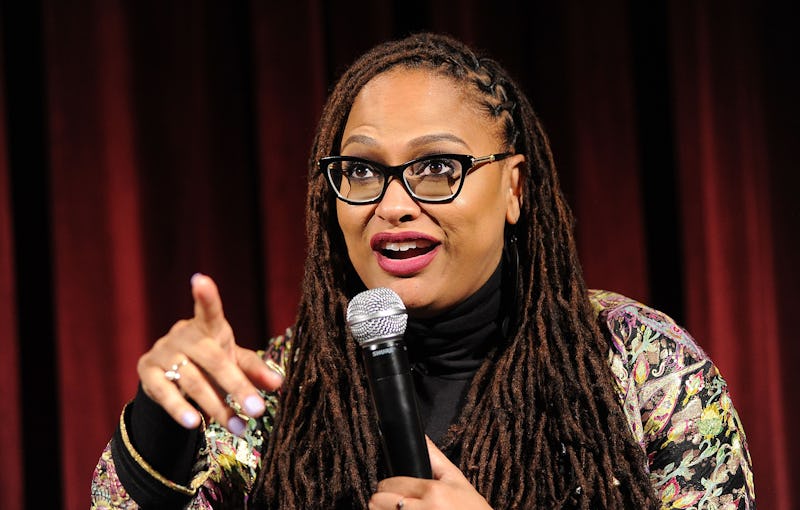 Brad Barket/Getty Images Entertainment/Getty Images
Oprah Winfrey Network will explore the profound impact of August 28 on Black history with August 28: A Day in the Life of a People. The short film was written, produced, and directed by the incredible Ava DuVernay and takes viewers through six significant moments that took place on that date during a 175 year span. Who knew so many important things happened, all on the same day?
The film was previously available only at the Oprah Winfrey Theatre at the Smithsonian's National Museum of African-American History and Culture (NMAAHC) in Washington, D.C. but now this rich and visually stunning work of art can be experienced by a larger audience. DuVernay, a self-proclaimed history geek, spoke to CBS correspondent Gayle King in 2016 about how she created August 28 for the groundbreaking museum. She got a call from the museum saying they wanted her to do the orientation film for visitors and was thrilled to accept the offer.
The director was given free reign to create a film and the museum loved her August 28 idea. DuVernay said she would continue to track this date and perhaps update the film with additional August stories in the future.
August 28 brought history to life with a star-studded cast including Regina King, David Oyelowo, Don Cheadle, Lupita Nyong'o, Michael Ealy, Angela Bassett, Andre Holland, Gugu Mbatha-Raw, and Glynn Thurman. Each event included an actor giving background information about what happened and its impact on Black people. Then, some scenes would immerse the viewer in that time period with a glimpse into an everyday person's life. The characters would recite powerful words from Black icons like Maya Angelou and Claude McKay to fully encapsulate the emotional ramifications of what transpired on that day.
Some of these events are well-known while others may not be so familiar. Here are the six August 28 moments that changed the world.