Reese Witherspoon's Daughter Looks EXACTLY Like Her After She Got Her Mom's Iconic Bob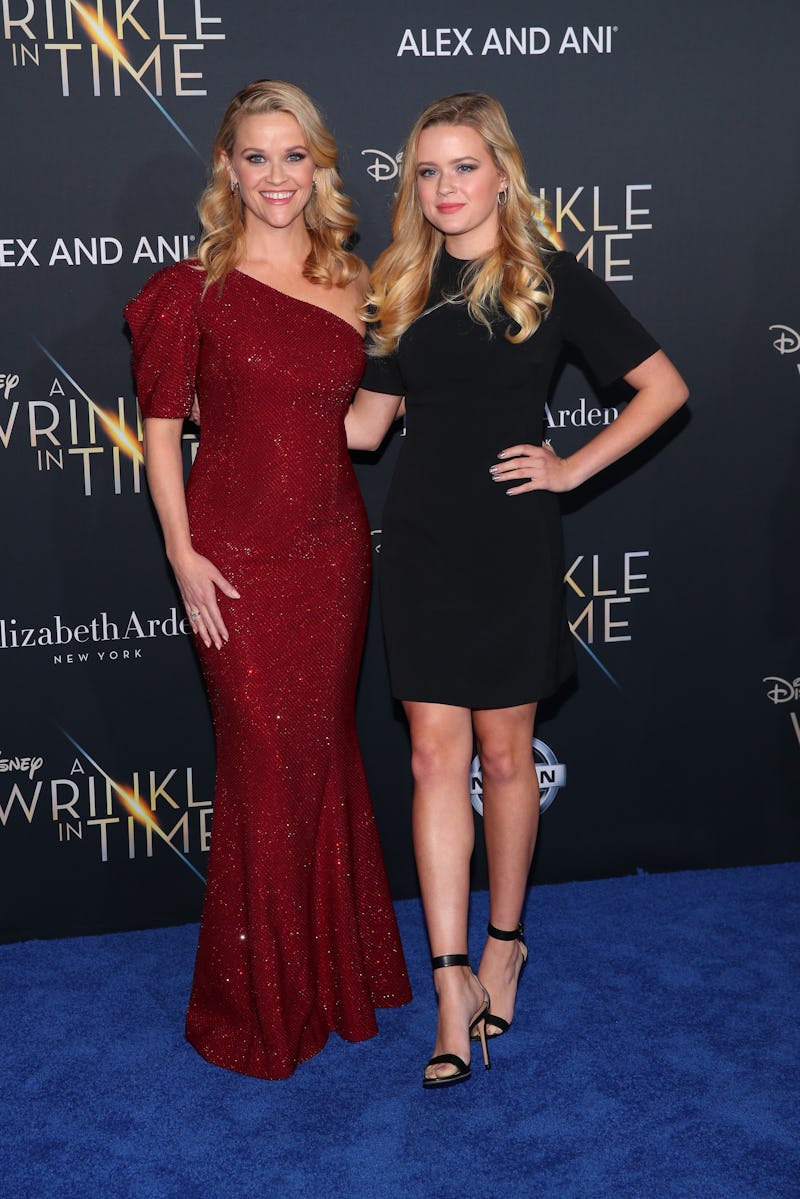 Christopher Polk/Getty Images Entertainment/Getty Images
Just when you thought that this mother-daughter duo couldn't get any more alike, this happens. As Teen Vogue found, Ava Phillippe got a bob and she looks exactly like Reese Witherspoon. The hairstyle looks exactly like her mom's signature '90s look. Get ready to do a double take, because you won't be able to tell who's who.
Phillippe and Witherspoon have a ton of things in common, besides, you know, their DNA. They both model the same clothes for Witherspoon's Draper James, look nearly identical whenever they hit the red carpet together, and could pass as sisters. But Phillippe's recent bob has her looking more like her mom than ever. According to Teen Vogue, the 18-year-old "spontaneously chopped" her hair off earlier in the week.
Phillippe credits the cut as work from The Chapel, a London-based salon. What she doesn't credit is her hair inspo for the look. Honestly, she doesn't have to though. Anyone that has seen Sweet Home Alabama, Four Christmases, or Wild knows exactly what the style looks like. The hair is scary similar to her mom's iconic 'do of the '90s and early '00s.
When you see these two standing side-by-side, you'll think that these two are twins. You might not even know who's who. I hope you have a minute, because you're going to need it.
Phillippe debuted her haircut at the Wrinkle In Time U.K. premiere. It might be her mom's movie, she she definitely stole some of the spotlight with her new 'do. In fact, when she's standing alone, she looks like she could be her mom. Maybe that was part of the allure of cutting her hair. You know, to represent her mom on the big night.
No matter what the inspiration was for the "spontaneous cut," it looks absolutely stunning. As a comparison, Phillippe used to have long, wavy blonde hair. Similar to the cut that Witherspoon rocks right now. The two just did a mother-daughter shoot for Draper James, and looked alike. But somehow the short and long hairstyles look even more simialr.
When you see Phillippe standing alone, you'll think that it's her mom standing in front of the camera. Especially with the quirky-cut heart-shaped dress that she's wearing. Get ready to do another double take, my friends.
This isn't the only new addition to her style that she introduced at the U.K. Wrinkle In Time premiere, either. Phillippe also wore a ring-shaped nose ring. Maybe it was because she's still feeling spontaneous from the cut. Or maybe it's so that everyone can differentiate between her and her mom. She has yet to comment on the accessory, but either way she looks great.
It's great to see the 18-year-old experimenting with her style more and more. She has been making a name for herself in the modeling world with her Rodarte shoot in January 2018 in addition to modeling for Draper James. This haircut is a great way to show that she's doing her own thing, but still has ties to her roots in mind.
As of Mar. 16, she has only showed the look off on the red carpet and on her Instagram Stories. She hasn't shared a post on her feed yet or on any other social media. Let's be honest, it's probably because she's a busy woman, but it will be exciting to see how she styles her new 'do.
Because these two look so similar, people will always compare the mother-daughter duo. It's exciting to see Phillippe supporting her momma through her red carpet appearances and in the her trends as well. The saying is true, even in the beauty world — like mother like daughter.