The 10 Best New Books Out This Week Include Murder, Child Psychopaths, And Creepy Estates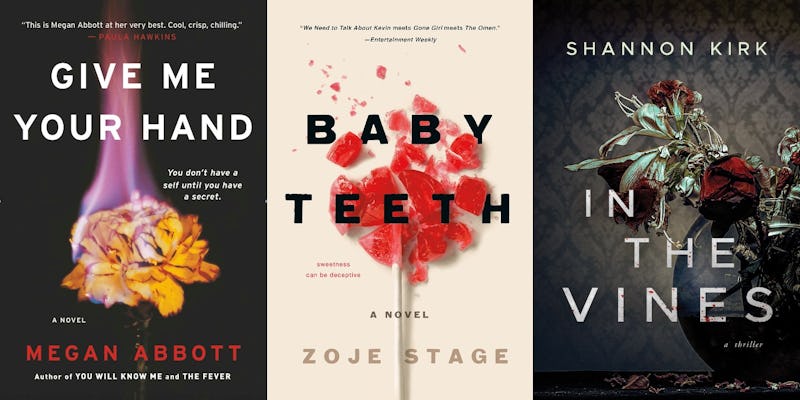 This week is your paradise if you love books about secrets, murder, and creepy mansions. Megan Abbott, the queen of the crime genre, is back with Give Me Your Hand, the tale of two female scientists with secrets from their past that lead to murderous outcomes in the present. Zoje Stage is making her presence known with her haunting debut novel Baby Teeth, about a child psychopath and the mother who regrets having her. And thriller writer Shannon Kirk is dropping In The Vines, a mystery novel set on an eerie New England seaside estate that's sure to satisfy your cravings for something twisted and spooky.
Besides that, there's a few nonfiction books out this week that challenge the political status quo, including The Death of Truth by acclaimed book critic Michiko Kakutani and My Family Divided, a memoir for young readers written by Orange is the New Black actress Diane Guerrero, the child of two undocumented immigrants who were deported to Colombia when she was a pre-teen.
Whatever you are looking to read this week — thrillers, YA, romance, literary fiction — there's certainly something new that needs to be on your radar. Here are the 10 books coming out this week that you need to know: