'Bachelor' Alum Britt Nilsson Is Engaged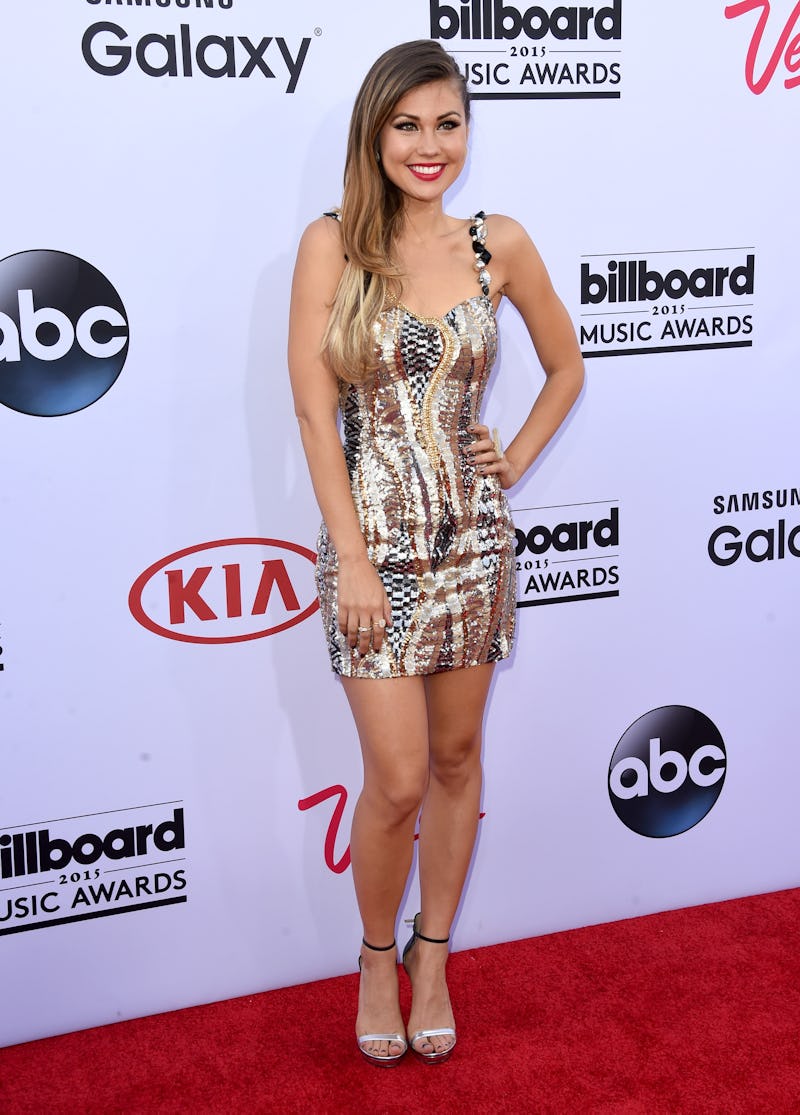 Jason Merritt/Getty Images Entertainment/Getty Images
Even though she didn't find love on The Bachelor with Chris Soules and she lost out on being the Bachelorette on night one of what was potentially going to be her own season, Britt Nilsson is now done looking for love. Nilsson just announced her engagement to Jeremy Byrne, and she could not be any happier. Sure, she has to be pumped that she will (hopefully) never have to contemplate returning to reality TV again, but aside from that she does seem to be over the moon about her new fiancé.
Britt shared the news herself in an Instagram post. Well, she shared the news in several Instagram posts, but that's what people do these days when they get engaged, so I'm not judging her for it. Britt teased the announcement with a pre-announcement. She posted a photo of herself and Jeremy sitting on a couch staring at each other with the caption, "Really big news!!" along with a bunch of star emojis.
Then she announced the news in a second Instagram post with several photos (if you click to the end, you can see her ring). Britt wrote, "WE ARE ENGAGED!!!! Story in profile link!!!" Yes, in addition to multiple Instagam posts, Britt also put up a YouTube video with another engagement announcement.
Britt continued, "I'm over the moon!!! The man of my dreams and the most godly, amazing, fun, life-giving, silly, intelligent, wonderful best friend I could ever ask for is my future husband!!!!"
The post kept going, "I have been dreaming of this day forever!! Thank You Jesus!!! Wooo hooooo!!!!! I had no idea it was coming and it was the best day of my life! I love you forever Jeremy Byrne!!! were getting married!!!!"
Britt post a third post about the news. No, I'm not kidding. 3393939393 pics later, she still has more to announce. Britt wrote, "It's official!!!!" As if it wasn't official with the other posts and Youtube video. She also wrote, "can't get over how much I love youuuuu" And thankfully she concluded with, "ok I'll stop posting now."
In all seriousness, though, congratulations to Britt and her future husband, Jeremy. It's nice to see that she's found love without handing out roses.