Lesley Murphy From 'The Bachelor' Opened Up About Her Mastectomy & Journey To Self-Love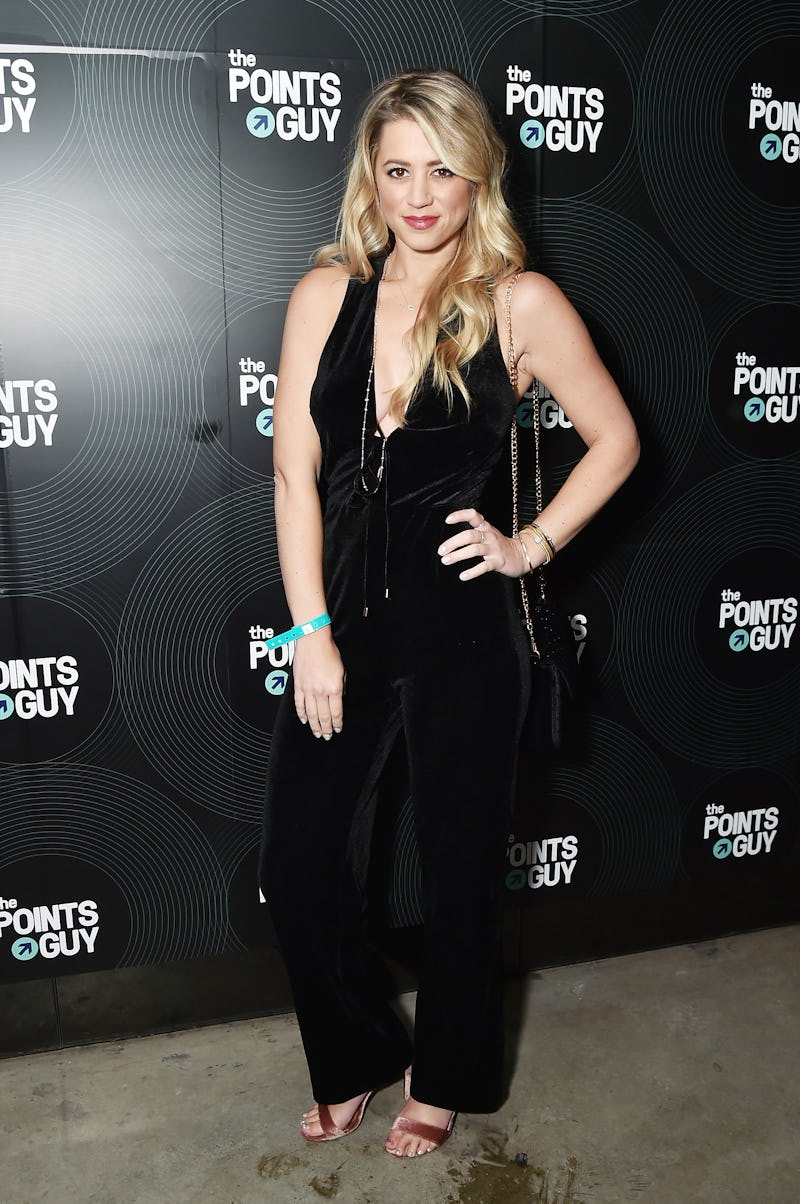 Mike Coppola/Getty Images Entertainment/Getty Images
Through getting to know her on The Bachelor and Bachelor in Paradise, fans have learned that Lesley Murphy is truly inspiring, and her latest blog post is yet another reason why. On Wednesday, Lesley wrote about intimacy after her double mastectomy, and not only was it an interesting look into what her life has been like since she had the surgery in 2017, but it was also an important message about the self-love she was forced to find when her body became so different from what she was used to.
Lesley first opened up about the surgery in March 2017, when she shared an Instagram post that she'd tested BRCA2 positive, which meant she had a high risk of eventually having breast cancer (something her mother battled herself). Her test results helped her decide to have the preventative surgery, and later that year, she chose to get breast implants.
But in her blog post, Lesley wrote that even after her reconstructive surgery, she still didn't have any sensation in her breasts, which made her feel self-conscious when getting intimate.
"How exactly do you tell someone that no, that route of foreplay won't work on me. Nope, still can't feel anything there," she wrote. "Hey, easy on the squeeze, please. Yeah, that ripple you see there… that's my new party trick, hope you like it!"
Lesley said that because of that, she had to find a new way to communicate with her partner — who she referred to as her "most recent off-screen relationship" — and that because her breasts aren't "normal," this has led her to a new kind of self-love.
Lesley wrote:
"It's intimidating as hell in the beginning, but learning to communicate in this way is beyond empowering and beneficial to any relationship worth developing. For me, communicating all of this and speaking my truth has only fueled my self love — but I can't lie to you. Not all days are rainbows and daisies. I have an inner critic that frequently tells me my chest isn't normal. Then, my inner best friend comes into play and says DIFFERENT is SEXY, and she always wins."
She also went on to say that people should find a partner who is attracted to them despite their differences, and that can lead to a better relationship in general. She added:
"Feeling or no feeling, your partner should find you sexy because you are, not because you're brave or because they feel an obligation to say certain words to your face. It's so important that the support and communication continues throughout a relationship, in and out of the bedroom, and on and off screen."
It's hard to imagine what Lesley has gone through without experiencing something similar yourself, but it's amazing to see what a positive attitude she's kept about her mastectomy, even when running into situations that have made her feel self-conscious like the ones she talked about in her post. Good for her for being proactive about her health, and for embracing what makes her different. It's not easy, but there's no doubt Lesley's helping others by talking about what this process has been like for her.