The Best 'Bachelor' Villain Reunion Just Happened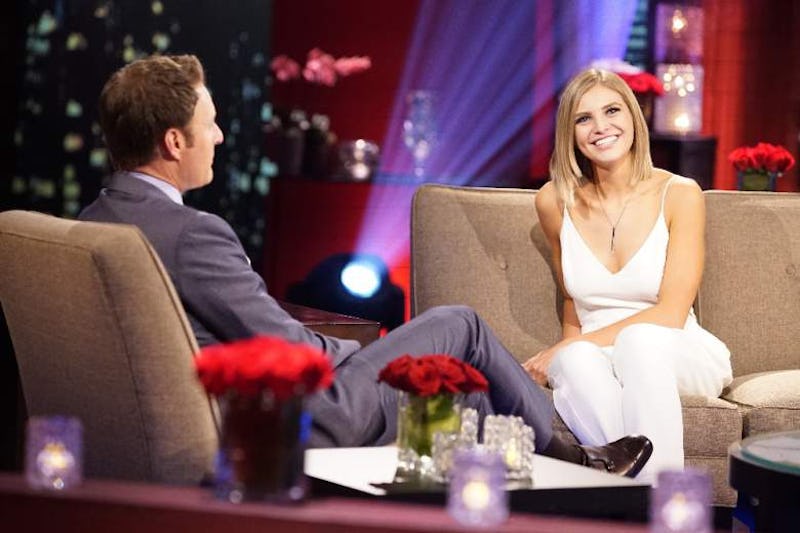 ABC
One of the biggest perks of being a Bachelor fan is witnessing all the friendships that form among current and former contestants, and the latest squad to be created might just be my favorite. Over the weekend, Bachelor villains Corinne Olympios, Olivia Caridi, and Leah Block hung out, and the resulting photos that have now hit Instagram are everything I didn't know I wanted out of this franchise.
And honestly, this is definitely something we should have seen coming from a mile away. Aside from the fact that these three women have a lot in common, Bachelor Nation is a lot smaller than it seems, even though this show and its various incarnations have been on for over a decade. It was basically a given that their paths would eventually cross, and I love that they have — especially since it seems they set up this hang sesh on their own. If I had to guess, I'd say these ladies have a lot to talk about!
On Sunday, Olivia — whose statements about her cankles made headlines while she competed for Ben Higgins on The Bachelor last year — shared a photo of her and Corinne together, with wonderful hashtags such as #cheesepasta and #villainsgottavill:
And then, Leah — who attempted to sell Ben Higgins' fiancée, Lauren Bushnell, down the river on The Bachelor and continued her villain status on Bachelor in Paradise — shared this gem:
I have never wanted to be part of a gathering quite as much as I wish I had been part of this one. I cannot even begin to imagine what must have been discussed at this meeting of the evil minds. Strategizing Corinne's next move, post-Bachelor? Scheming for future seasons of Bachelor in Paradise, because if the producers love us, they will cast all three of these women on the show together this summer? I hope so.
But all jokes aside, I'm really glad that these three have each other. Life as a Bachelor villain can't be easy, especially with all the hate that these women received while they were on The Bachelor and what Corinne must be experiencing right now. Having a support system of people who understand what that crazy situation is like is probably not only valuable but necessary to get through it.
Besides, in the caption of her photo, Leah pointed out something important: These are #RealityTVCharacters and #NotRealLife. Of course, I don't actually know any of these women, but I'm willing to bet that away from the Bach cameras, they're actually pretty nice and not villainous at all.
Please continue to be BFFs and share the fun on social media as much as you want, villains. I'll be waiting!