Eric Is On The Same Page As Fans When It Comes To Rachel's Choice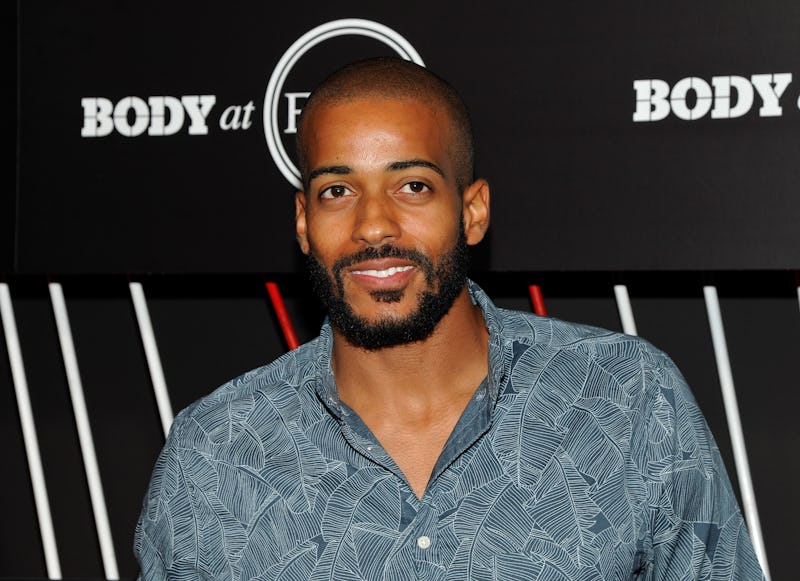 John Sciulli/Getty Images Entertainment/Getty Images
When Rachel Lindsay sent Eric Bigger home during the Bachelorette finale, it was such a calm breakup. Even his rant in the limo was composed and a total class act. And when he met up with Rachel at After the Final Rose before the end of the episode had even aired, they still seemed to be totally cool with each other and Eric was very supportive of Rachel's decision to send him home. But now that he's watched the finale, Eric thinks Bryan Abasolo was a "rebound" choice.
On Ben Higgins and Ashley Iaconetti's Almost Famous podcast, Eric told the Bachelor alums, "Honestly, from watching the show last night for the first time, I don't think she picked the right man in that moment." He wasn't saying that Rachel should have chosen him instead of Bryan; he was actually referring to second place finisher, Peter Kraus.
Eric shared about Bryan, "I love him … but I felt bad for him. It seemed like he was a rebound. I could be wrong, but that's what it looked like in my eyes and maybe the feelings they had for each other is different from what I see. But man, it was tough."
Even though Eric was there for most of the action, it was actually watching the show that changed his mind. He admitted, "Prior to seeing the show, I always thought Bryan was the guy for her once I left."
Like a lot of the viewers, Eric feels that Rachel prioritized getting engaged. "Rachel put herself in a bind from saying 'I want a proposal.' So she held herself accountable in a place where I think it was pride," Eric said. "Her pride wouldn't let her not do what she wanted to do and that was she wanted a proposal and Peter didn't want that. So if it wasn't a proposal, then you're out, which I get."
Rachel's words on After the Final Rose counter the popular conversation that she settled for Bryan because she knew she wouldn't get a proposal from Peter. Rachel said, "Peter did say that he would propose at the end. He said he didn't want to lose me, and I still said no. At that point, I had already made up my mind that I was sending him home." She also shared, "The proposal became such a focal point, but that was not the reason I decided not to choose Peter."
Yes, Rachel wanted a proposal, but even when Peter was willing to give her one, she didn't take it. She was told by both of her final two men that they would propose if chosen, and she still chose Bryan. There is the whole issue of Peter saying he would be doing it just to not lose her, which made her say that she would want him to do it because he wanted to. But regardless, she has emphasized that she did not pick Bryan by default.
Watching this show it makes sense to say that Rachel wanted a proposal at the end of this so, of course, she picked someone who promised to give her that, but this is a TV show that is put together from hours and hours of footage. There is no way to show everything that was said, and it makes a lot more sense to include conversations that follow a certain narrative. Sure, Eric has some personal insight here since he knows Rachel, Peter, and Bryan, but just like the rest of the people who watched the finale, we can't truly know what was going on inside of Rachel's head.