Beauty Myths We Need To Ignore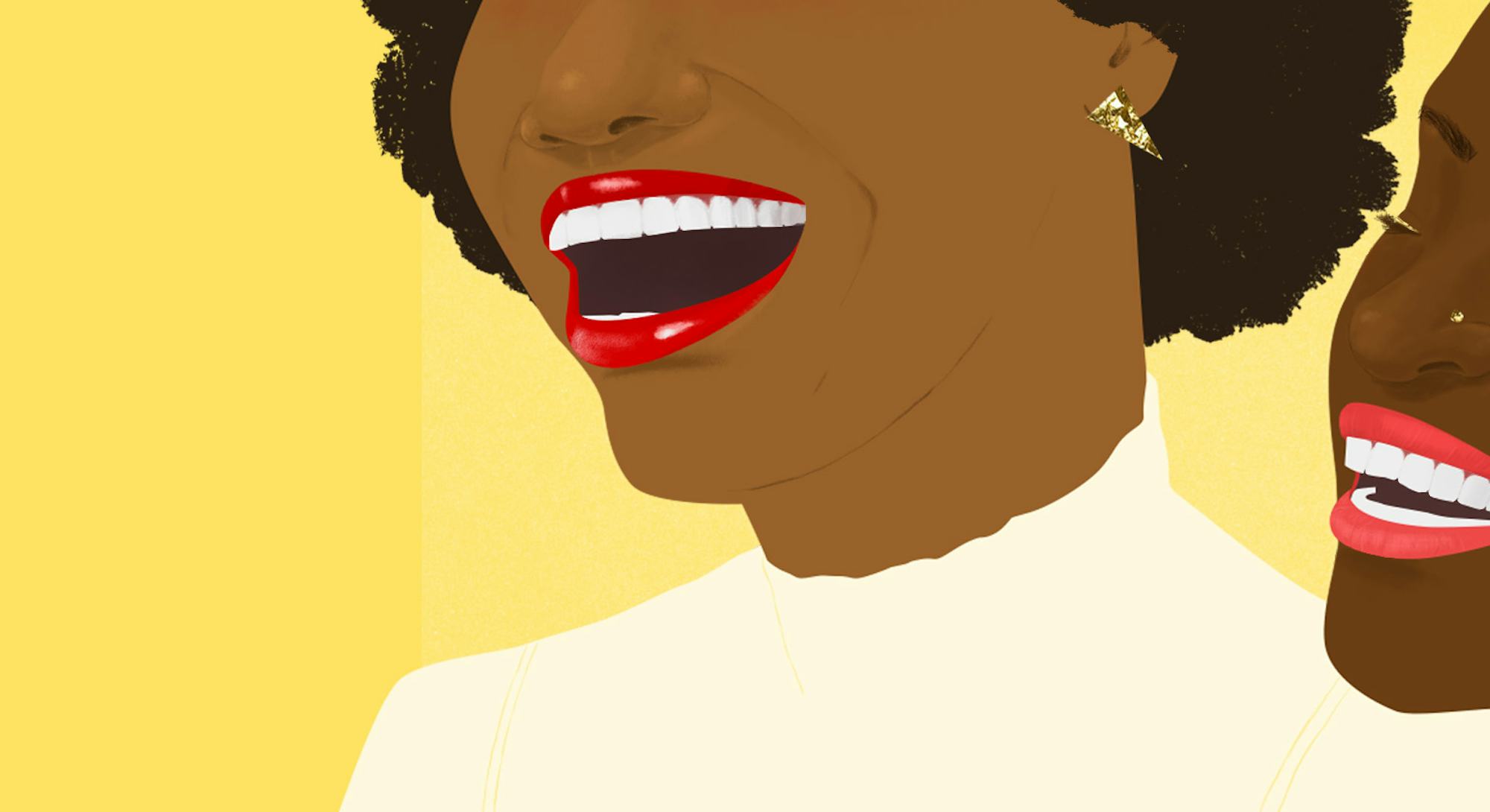 Bustle presents our Beauty IRL package, a tribute to our readers' love of beauty and the way they use makeup and skin care to express themselves, to embrace their identities, and to self-soothe. Check out more of those stories here.
There's no way to measure exactly how much of my life I've spent consuming, participating in, and eventually rejecting the beauty rules that society has taught me to observe from a young age. This is probably true for most women: — from childhood, we're told what not to wear, how to "flatter our figures," how to choose the best products and wear the best clothes for our particular faces or body shapes. The truth, of course, is simple: Beauty rules are complete and utter BS, mythological directives meant to oppress women and keep them from expressing our truest selves.
Additionally, there's the matter of practical beauty advice. With so much information swirling around, it's easy to get confused about how to use your products, when to use them, and more.
With that in mind, let's explore some of the biggest beauty myths that society has attempted to enforce on us, as well as some of the smaller beauty misconceptions that have kept some of us from living our best lives. After you've moved beyond these, you'll experience a whole new world of beauty freedom, and you'll have some great beauty tips to share with your friends.
People with small eyes can't wear smoky makeup. Please. When it comes to smokiness, it's all about technique — thankfully, there are plenty of YouTube tutorials to help peeps with little peepers get the job done.
You have to be fair skinned to have blonde hair. Kate Reid, Director of Color at KEVIN MURPHY says that "blonde suits most people. What is most important when considering going blonde (or any shade for that matter) is your skin tone and what shade is most suitable for your complexion."
The only thing that matters about your makeup is the makeup itself. Skin care and brushes are important, too! "If you don't take care of your skin, foundation won't look good," Erin Thomas, a M.A.C. Cosmetics makeup artist says. "And the types of brushes you use can change the final look of your foundation significantly."
Your makeup routine has an age limit. It doesn't matter how old you are — you never have to stop wearing the makeup you love, whether it's an exaggerated cat eye or an electric neon lip. Just look at Urban Decay's latest muse, 88-year-old Baddie Winkle.
If you have oily skin, you don't need to moisturize. "Your skin needs to be hydrated whether you have an oily skin type or not," says Charlotte Cho, founder of K-beauty retail website Soko Glam. "Oil lubricates the skin, but does not provide moisture."
Your concealer should be much lighter than your foundation. "You have to use something to warm up and neutralize your dark circles," explains Erin Thomas, a M.A.C Cosmetics makeup artist.
Plus size women shouldn't ever wear short hair. "I think the beauty myth around short hair and fatness comes from the pairing of thinness and femininity and fatness and masculinity," says Bethany Rutter, style blogger at Arched Eyebrow and social editor at navabi.
Men can't wear makeup. There's no denying that boys are making waves in the beauty world — just look at beauty stars like Manny Guttierez, Patrick Starr, and James Charles, who have gone beyond blurring gender lines and instead redefined them. "Up until recently, makeup has always been gendered to women," says beauty writer Tynan Sinks. "But dark circles and blemishes don't discriminate. Whether it's just a bit of foundation or full glam, beauty is there for every gender."
Black women should stick to certain shades of lipstick. "'Black girls shouldn't wear red lipstick' is a mantra I've heard my entire life, even from fellow Black women," says Evette Dionne, senior editor at Bitch Media. "It implies that lipstick is complexion exclusive, which is simply untrue."
There you have it: All the beauty myths you've got to leave behind immediately. Now that you've shed the weight of society's unfair expectations, it's time to go forth and prosper.