Ask Yourself These Questions Before You Donate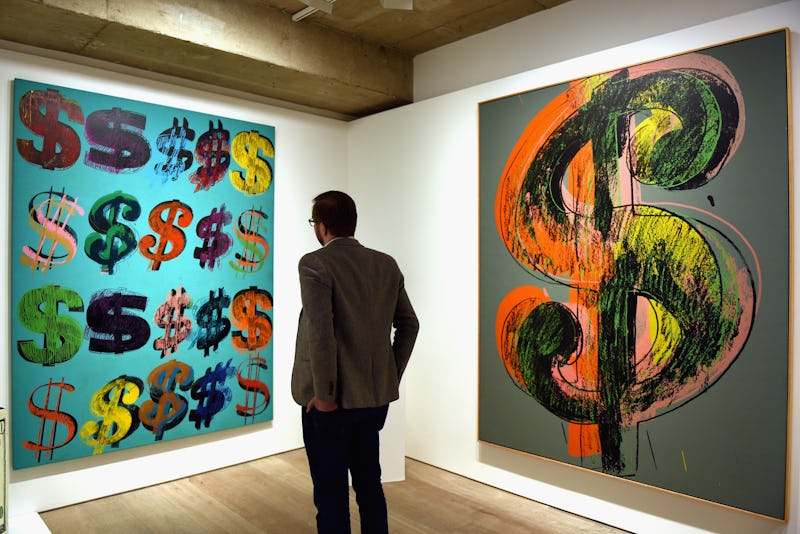 Mary Turner/Getty Images News/Getty Images
Just as donations to the Red Cross often increase after natural disasters, the election of Donald Trump resulted in a spike in donations to organizations like the ACLU. But as the Red Cross' alleged failings in Haiti have shown — though the Red Cross has said its work there was successful — people looking to create change with their hard-earned dollars need to make sure they vet the organizations they are giving to. However, if you're new to charitable giving, you might not know where to start.
If you're giving a nonprofit something you don't see as a huge amount, you might think the extra effort to vet the organization is not as critical as it would be if you were giving more. Or if you are giving to a large, well-respected organization, you might rely on other sources to do that kind of vetting for you. But no matter what, there are a few questions you should ask of nonprofit organizations you give to.
Vetting the charities you choose to support takes some time, but in the end, the time spent is worth it. Not only will you be making sure your money is doing the work you want it to do, but you will also learn more about what parts of that work is important to you. There are more and more organizations every day asking for your help to save the world. Be sure they are just as invested as you are.
Is This The Work I Want My Dollars To Do?
You probably already have an idea of what kinds of causes you'd like to support with a donation. However, it is also important to figure out what specific work it is you want to put money behind. For example, let's say you're an animal lover. You know you want to help animals, but how do you want to do it? Do you want to make sure animals in shelters are taken care of? Do you want to support those working for animal rights legislation? Do you want to make sure whistleblowers can continue to expose secret abuses? Do you want to support an organization that is doing all three? It'll take some research on your part.
Look beyond an organization's stated mission to the programs they have in place to carry that mission out. Websites are your first resources in getting this information. Annual reports, which can tell you all about the work a nonprofit has been doing and which programs are their financial priorities, are your second. Annual reports are usually available for download from the nonprofit website's "About" section. (If their annual report isn't available online, ask yourself why, and then ask the organization itself. Be wary of organizations that don't happily send you a copy or explain why they don't have one yet.) If an organization doesn't align with your goals and ideals, find another one that does.
How Much Of My Donation Will Go Directly To The Mission?
This question is a tricky one, even for nonprofits with few internal expenses. Donors want their gifts to go to the central work organizations do — but in order for organizations to do that work, a certain amount of contributions have to go to overhead. The people dedicating their lives to nonprofit work need resources to be able to do that work and deserve to be fairly compensated for it. Either way, how much of your contribution is going to overhead vs. programming costs is something you should know, if only to get a better idea of the organization's financial health and transparency.
Luckily, there are resources out there to help you. Charity Navigator is one website that rates nonprofit organizations based on their finances, and it shows you what percentages of your donations are going where. However, it only rates large charities. But you can look into a smaller nonprofit's financials yourself. To do this, you'll have to take a look at their 990, the tax forms nonprofits must file with the IRS. And news organization ProPublica has made finding 990s easier than ever with their Nonprofit Explorer database. The forms have a lot of information on them, but here are just a few places to look:
To read the organization's mission statement, look at Part III, line one.
To find out how much money the organization spent on programming, look at Part IX, line 25, column b. Divide that number by the one in Part IX, line 25, column a to see what percentage of their total expenses went to programming.
To see how much the organization's highest officers make, look at Part VII.
Check out ProPublica's guide to reading 990 forms if you're interested in digging a bit deeper.
In the end, though, and I can't stress this enough, the question of administrative costs is less important than the final question you should ask.
What Kind Of Impact Does This Organization's Work Have?
Would you rather give money to an organization that has zero overhead costs but is largely ineffective, or an organization that puts 50 percent of your donation to overhead and the other 50 to programs that are having a huge positive impact? I'd go for the latter. Once you know what you're supporting and how much of your money will go to each part of that support, learn if the work you're supporting actually, well, works.
There are many ways to learn about an organization's impact. First, see what the organization tells you. No nonprofit that has evidence of its good work is going to keep it a secret. Look for accomplishments on their websites and in their annual reports and/or impact reports. Then, see what independent parties have to say. Search for stories about their work from news outlets, and look for them on charity evaluation websites like Philanthropedia.
If your curiosity still isn't satisfied, and even if it is, reach out to the organization and ask how they measure their impact and if they will share that information with you. If that answer is "no," you can take that as the biggest red flag of them all.