Bella Thorne Has Hot Pink Hair Now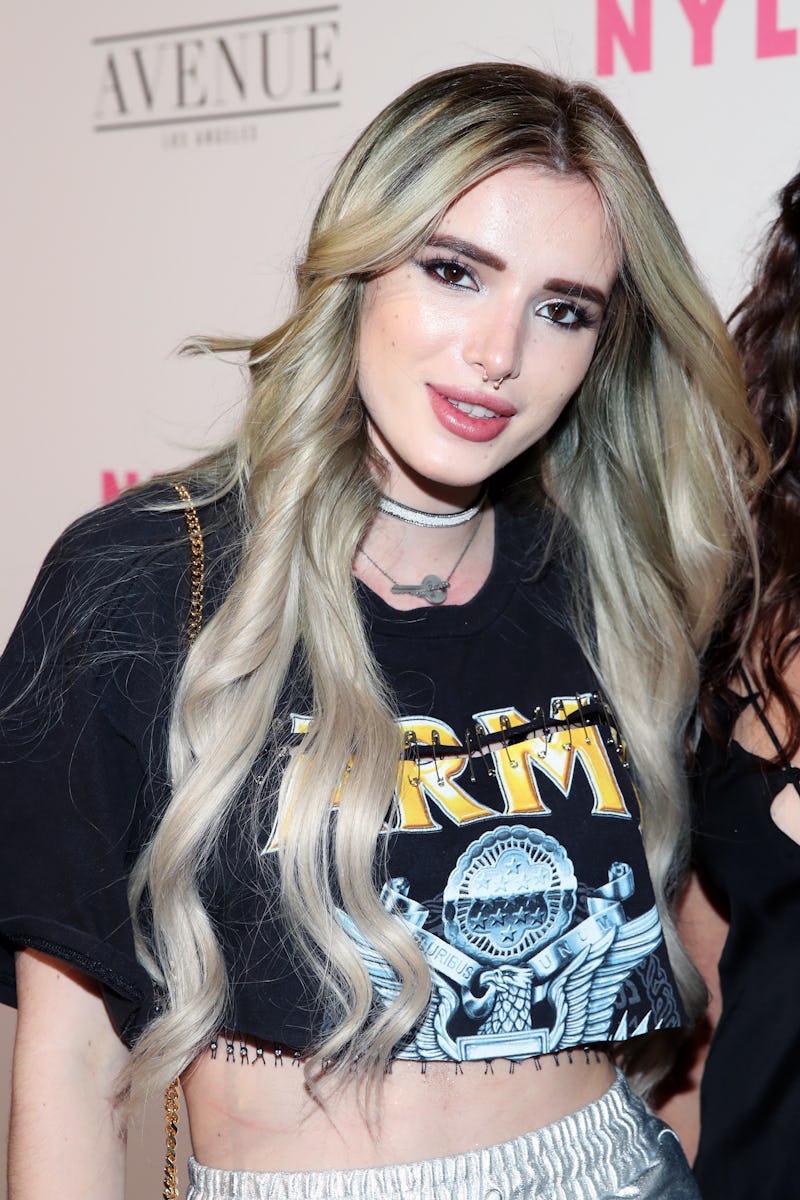 Jonathan Leibson/Getty Images Entertainment/Getty Images
One Hollywood is starlet is taking a page out of Kylie Jenner's playbook. Bella Thorne just debuted hot pink hair, and the vibrant color has major summer vibes. The former blonde has had so many hair change-ups recently, she's practically become the new reigning queen of celebrity hair chameleons.
The 19-year-old took to Snapchat on Wednesday to record her complete evolution. She starts out by bidding farewell to her blonde hair, with a photo captioned "Blonde be gone." She then shared a photo of herself getting her hair dyed. Finally, she reveals her newly colored hair with several images, including one that reads "My whole head is this color..." Too late to turn back now!
The pink hue is very bright, resembling something straight out of Barbie's dream house. But hey — bright neon hair is clearly a trend these days. Just take a look at Halsey's mermaid teal locks that she has been rocking all over town lately. Let's face it, colorful tresses just feel so summery.
Thorne is no stranger to hair transformations. The actress sported red hair for as long as we have known her before trying black, green, blue, and blonde hair. The real shocker is that Thorne is actually a natural blonde. Meaning that orangy-red shade we're used to seeing her in is just the work of a good colorist. If you really want to see all the wild hair looks the actress has rocked in the past, just check out her Instagram.
Let's take a look at the whole process to fiery fuchsia locks, shall we?
Here's the before photo. Bye bye blonde.
Here is Thorne during the act.
And here are the after photos. Wow.
That sure is pink.
Not going to even lie, I kind of love it.