Ben Affleck Released His First Statement Since Entering Treatment For Alcohol Addiction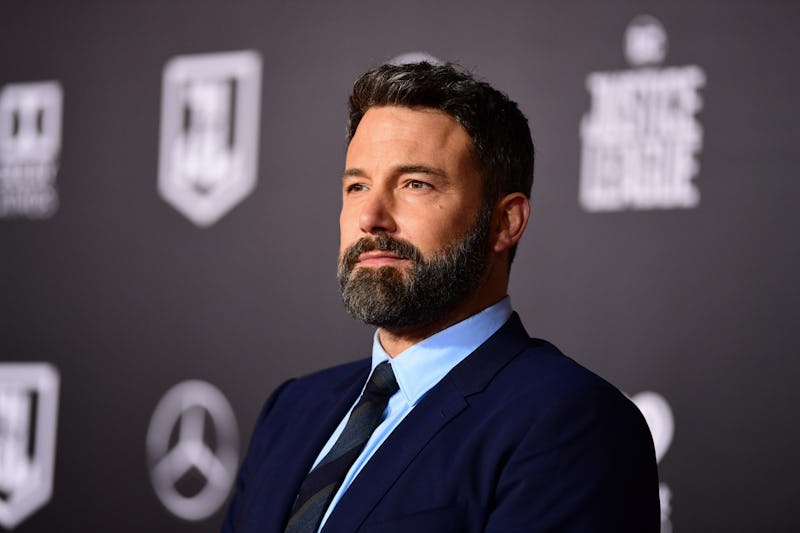 Emma McIntyre/Getty Images Entertainment/Getty Images
For the first time since he entered treatment, Ben Affleck is speaking out about his rehab stint via Instagram, as E! News reported. In his post, Affleck revealed that he's vowed to fight his addiction for himself and for his entire family.
On Thursday, Oct. 4, the Justice League actor took to Instagram to release a statement, in which he thanked his family and offered an update on his well-being. He wrote, "This week I completed a forty day stay at a treatment center for alcohol addition and remain in outpatient care." Affleck's post continued by acknowledging those who have been there for him during this time:
"The support I have received from my family, colleagues and fans means more to me than I can say. It's given me the strength and support to speak about my illness with others.
Battling any addiction is a lifelong and difficult struggle. Because of that, one is never really in or out of treatment. It is a full-time commitment. I am fighting for myself and my family. So many people have reached out on social media and spoken about their own journeys with addiction. To those people, I want to say thank you. Your strength is inspiring and is supporting me in ways I didn't think was possible. It helps to know I am not alone. As I've had to remind myself, if you have a problem, getting help is a sign of courage, not weakness or failure."
He concluded the message "with acceptance and humility," writing, "I continue to avail myself with the help of so many people and I am grateful to all those who are there for me. I hope down the road I can offer an example to others who are struggling."
While Affleck mentioned he is still technically in outpatient treatment, and that battling his addiction is a full-time commitment, it is good to see that the actor is well enough that he's able to release a statement updating fans on where he is in the recovery process.
As he noted in the statement, the Argo star was previously in treatment for alcohol addiction. According to People, on Aug. 22, Affleck's ex-wife Jennifer Garner was spotted driving him to a treatment facility for his alcohol addiction. A source told the publication, "He is seeking treatment. He knew he needed help and was vocal about it."
Affleck's latest statement comes shortly after it was reported that Garner had recently filed for divorce from the actor. As Us Weekly noted, the Peppermint actor moved to have her divorce finalized on Oct. 1. The couple has been separated for some time now, as they originally parted ways in June 2015 after exchanging vows 10 years prior in June 2005.
Even though they did separate years ago, Garner has still been there for her husband throughout his battle with alcohol addiction. A source told Us Weekly in August (prior to the news about Affleck entering rehab) that the former Alias star was holding off on divorce proceedings for the sake of her ex's health. They said, "Jen wanted to give Ben the time and opportunity to work on his health and sobriety."
While Garner has recently moved to finalize her divorce from Affleck, his Instagram statement makes it clear that he still has a ton of support from those closest to him when he needs it most.
If you or someone you know is seeking help for substance use, call the SAMHSA National Helpline at 1-800-662-HELP(4357).