Ben Stiller Is Supporting A Powerful Movement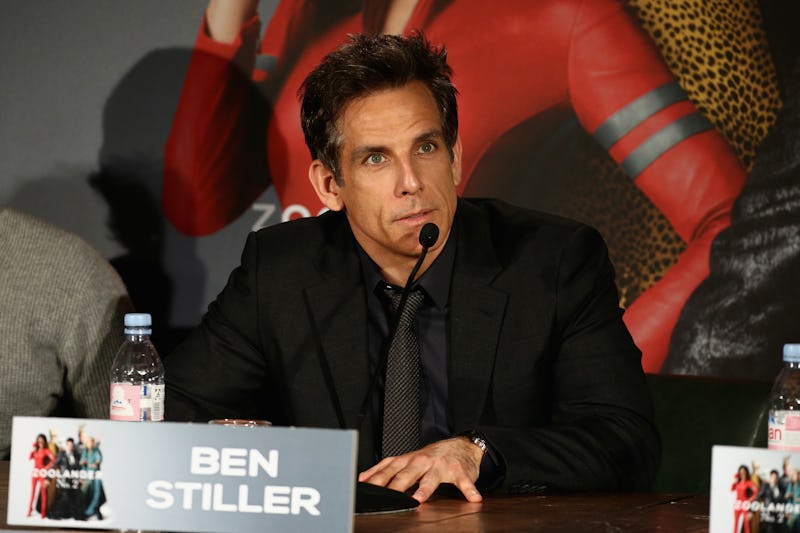 Andreas Rentz/Getty Images Entertainment/Getty Images
Ben Stiller is not only an actor who plays the "really, really good-looking" Derek Zoolander, or the child of celebrity comedians Jerry Stiller and the late Anne Meara. He's more than the director of countless hits like Tropic Thunder and the aforementioned Zoolander. In case you haven't heard, he's an activist. Stiller is promoting a movement to feed the hungry in the war-torn Somalia, a nation which is currently dealing with famine, as well as seemingly unending violence. The actor tweeted on Friday, thanking Turkish Airlines for their help contributing to a cause near and dear to his heart — Love Army For Syria.
According to a GoFundMe page shared by the star, the Love Army "started with a crazy idea" (like many awesome movements and inventions) to convince Turkish Airlines to let the organization use a flight to Somalia and fill the plane completely with food for the hungry. Stiller and the rest of his teammates on this inspiring escapade — including social justice advocate Chakabars Clarke, YouTuber Casey Neistat, Vine star Jérôme Jarre, YouTube's Juanpa Zurita, football player Colin Kaepernick, and more — shared videos on social media asking Turkish Airlines to help with this shipment that could provide "immediate relief for immediate need."
After Stiller and his colleagues pleas to Turkish Airlines, the airline company responded promptly that they would be down to help, writing, "We <3 Somalia. We got the call for this meaningful flight." The airline agreed to ship food containers on their commercial aircraft until the end of Somalia's famine. Meanwhile, the NGO on the ground in Somalia managing food shipments will be the American Refugee Committee.
This awesome movement has the shipment and the organizers, but now there's one huge factor that needs to go down before 60 tons of food fly to Somalia on March 27 — the funds. The team has very little time to raise all the money to support the endeavor, so their GoFundMe calls for $1 million. The first shipment of rice, vegetable cooking oil, nutritional biscuits, flour, sugar, and porridge will be sourced from Istanbul as a thank you to Turkey for their support, but in the future, it will come from Somalia as a means of boosting the nation's economy.
Donating to this effort is not only an amazing thing to do, but also the proceeds will go through The Stiller Foundation, so any donation is also tax-deductible. In my adult-ing experience, "tax-deductible" is a truly magical phrase.
This world is not a perfect one by any stretch of the imagination, but glimmers of goodness like this one might just help make it a better place.