Benedict Cumberbatch Shared His Biggest Pet Peeve & It's The Most British Thing Ever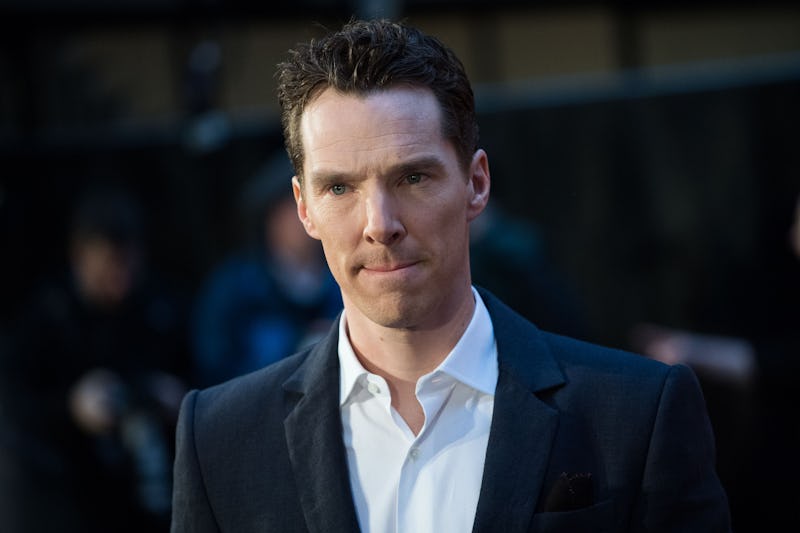 Gareth Cattermole/Getty Images Entertainment/Getty Images
If there's one thing the British know a thing or two about, it's a good old cup of tea. Us Brits are known around the world for our pretty intense love of all things tea related, and actor Benedict Cumberbatch appears to have joined in the national obsession. The Sherlock star recently revealed a certain gripe he has with a particular form of the beverage and it's the most British thing ever. That's right, Benedict Cumberbatch's biggest pet peeve revolves around tea.
Speaking on Absolute Radio's Breakfast Show, Cumberbatch said "Shall I really vent now? I'm sick of camomile tea being called tea." He then continued to hilariously outline the distinct reasons as to why herbal drinks, including camomile, should not be referred to as such. According to the Guardian, the actor continued to explain "tea is a drink made from the tea plant," which in fairness does kind of back up his argument. Cumberbatch also gave listeners and presenter Dave Berry a small history lesson in the nation's favourite drink. He stated: "tea is a green leaf that comes mainly from the foothills of India and South America — places that have beautiful mountains" and continued "It needs to be a sub-tropical, alpine climate. It's a very specific process. Chamomile is not grown in these environments. So, that's not a tea", reports the Evening Standard.
Another humorous observation made by the Avengers: Infinity War star, was this time about himself, as he explained to host Berry that he doesn't really think of himself as famous. Speaking on Absolute Radio, he said: "I don't think of myself as this huge Hollywood star. I have a new family and I have close friends who have known me since I first started and don't think of me like that. They're always happy to remind me who I am, which is good", reports the Metro. The 42 year-old also went onto explain his love of home life, but did reveal he enjoys one glamorous perk of the job. He said: "I don't find it difficult to stay grounded. Every time I come back to London, I love the — it's my hometown and I'm very happy with my creature comforts. I'm actually quite a homely person, although I still enjoy being on the red carpet".
Cumberbatch, who stars as the lead in the new animated Christmas film The Grinch, also opened up about his two children, and explained how having kids has actually bettered his career outlook. He said: "I know I'm in a very privileged position in my career but I think everyone, even if they're in a challenging time in their life, draws strength from their children. They are your inspiration. It adds to your work, it never takes away".
The acting star also poked fun at the often tiring aspects of parenthood, he joked "Sleep when they sleep, make sure you can build some napping into your day." And it seems that the Doctor Strange actor should probably take his own advice, as baby Cumberbatch number three is currently on it's way.