All The Local Fruit & Veg Deliveries You Need To Know For The UK Lockdown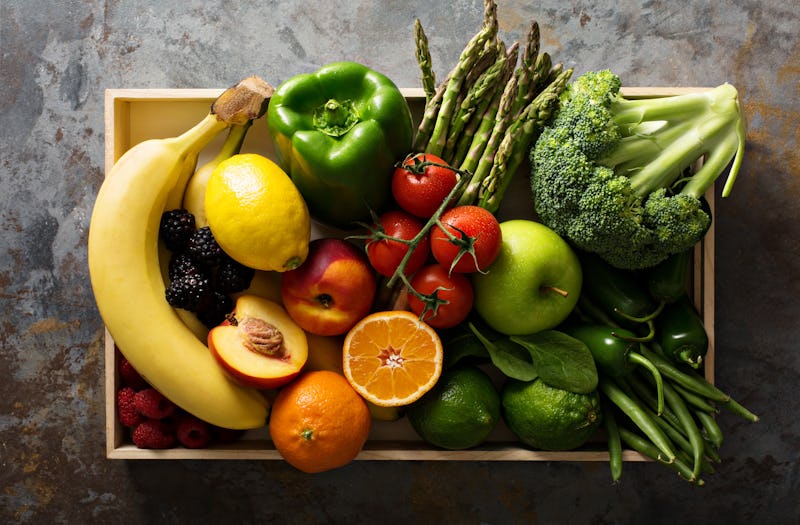 Shutterstock
In the ongoing coronavirus pandemic, many of us have been forced to make significant lifestyle changes, and as supermarket shelves continue to empty, our regular dietary habits have taken quite a hit. Items once taken for granted have quickly become luxuries, and in these unprecedented times, gaining access to fresh fruit and vegetables can be a challenge. Not all hope is lost, however, because there are still plenty of helpful delivery services out there. So, if you're in search of organic produce, here are some of the local fruit and veg boxes available in different areas of the UK.
Hampers packed full of your five-a-day can be dropped off right on your doorstep, and are an effective way of maintaining a healthy diet in the era of self-isolation. Some of the largest cities in the UK, including London, Glasgow, Leeds, and more, offer a mouth-watering selection of essential fruit and vegetables, and getting your hands on fresh produce has never been easier.
In the midst of the COVID-19 outbreak, some services may have experienced a significantly higher demand than usual. However, don't let this deter you, as getting your fresh fruit and veg fix might just be a few clicks away — and here are some of the best places across the UK to find the right box for you.