Bethenny Broke Her Silence On Dennis' Passing With A Truly Heartbreaking Tribute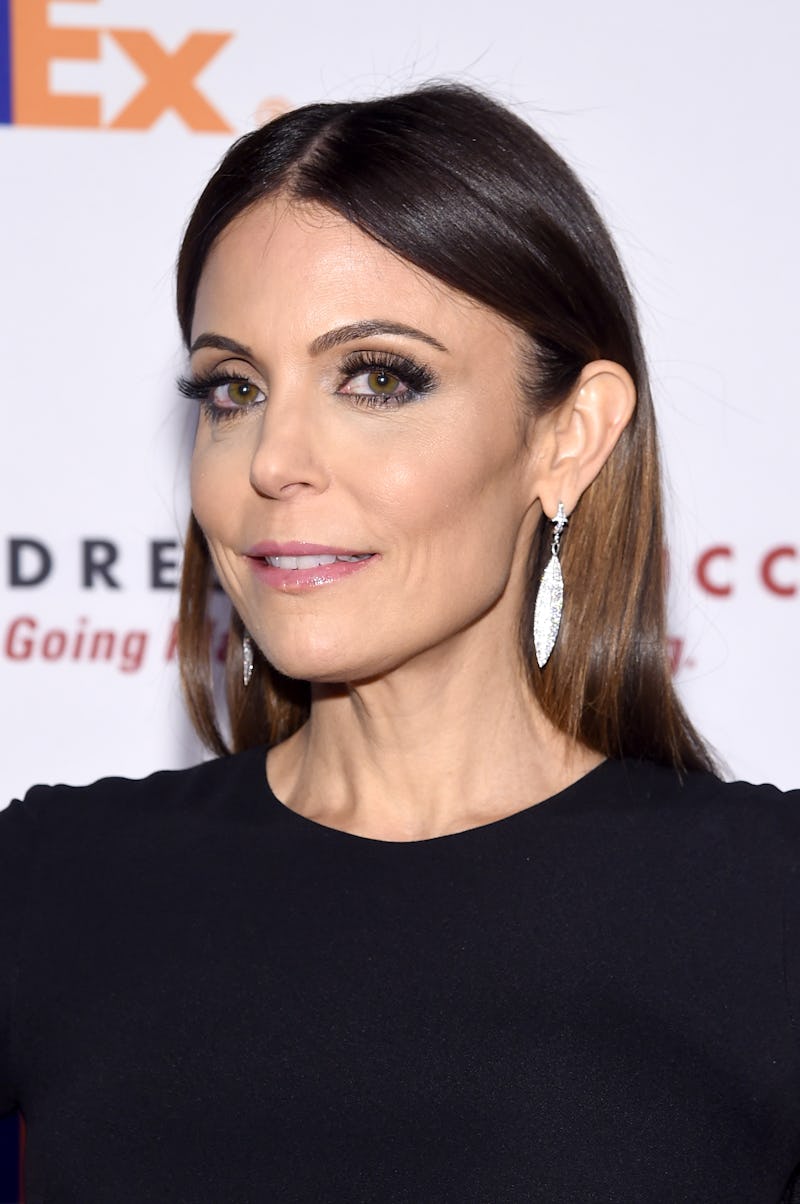 Jamie McCarthy/Getty Images Entertainment/Getty Images
On Friday, Aug. 10, the sad news broke that Bethenny Frankel's on-again-off-again boyfriend Dennis Shields passed away, according to Us Weekly. Three days later, Bethenny spoke out about Dennis' death for the first time on Instagram. It goes without saying that it's perfectly understandable the Real Housewives of New York City cast member would prefer to keep to herself during such a tough time. And given the tragic nature of the situation, there are way more pressing priorities than giving a public statement, so the fact that she did speak out is commendable.
The RHONY star did not actually release a statement, but she did make a return to social media after a three-day absence. On Monday, Aug. 13, Bethenny posted a photo on Instagram of Dennis with her now-deceased dog Cookie Frankel laying in bed together. The Skinnygirl founder wrote,
"Rest In Peace my sweet babies who gave me endless unconditional love. #nowandforever"
Earlier that same day, TMZ shared photos of Bethenny's arrival at Dennis' funeral in Long Island, New York. TMZ reported that the New York Housewife is "inconsolable," which is very much expected at a time like this.
Meanwhile, a friend of the Housewife reportedly told People, "She is devastated." That same friend elaborated, "She loved him. He was her family and [her 8-year-old daughter] Bryn's family. Bryn loved him. Dennis was Bethenny's partner, her family, her business partner and her best friend."
The pal also told People, "He helped her with things — emotionally and professionally, and he was her confidante. No question that she did love this guy."
Bethenny wasn't the only Bravolebrity to comment on Dennis' passing. Former RHONY cast member Aviva Drescher commented on Bethenny's Instagram post. Aviva and Bethenny were never on the show at the same time, but Bethenny is actually the one who suggested Aviva as a possible cast member, something she revealed during her short-lived talk show Bethenny during a 2014 episode.
Real Housewives of Orange County alum Gretchen Rossi also commented on the Instagram post.
Former Bravolebrity Patti Stanger shared her condolences in response to the news as well.
Bethenny's best-friend-turned-rival Carole Radziwill tweeted, "I just heard the sad news about Dennis. He was a good man. My condolences to all his family and friends. So tragic."
Right before Carole shared that sentiment for all of her followers to see, she responded to a Twitter user who wrote, "I hope you can reach out to Bethanny Bethenny about the tragic death of her boyfriend, Dennis Sheilds [sic]." Carole responded to that fan by saying, "Omg. I just heard the news. Thank you. Of course that's awful to suggest otherwise."
Kelly Bensimon, another reality TV "frenemy" of Bethenny's, tweeted in response to the news. She even asked the Real Housewives of New York City fans to unite by supporting her former costar during this difficult time.
Before dating the Real Housewife of New York, Dennis and his wife of 26 years Jill Shields separated. She shared the following statement with People on Aug. 10:
"We are all heartbroken. Dennis was, and will always be, the love of my life. His spirit lives on in our children. Please respect our family's privacy at this time."
As expected, this is likely a difficult time for Bethenny and all of Dennis' loved ones. Thankfully they are getting support and love from friends, family, and even Real Housewives of New York fans.