Beyoncé Has Written The Foreward To A New Book About Prince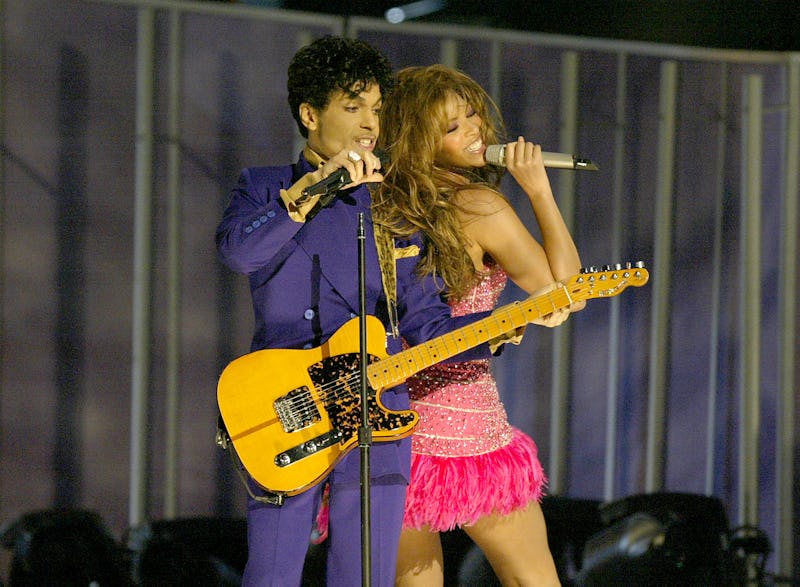 Frank Micelotta/Getty Images Entertainment/Getty Images
Beyoncé Knowles-Carter, or Queen B as she is more commonly known, has added to her already stacked list of accomplishments with the announcement that she has penned the foreward to a new book about Prince.
Prince: A Private View is by famed photographer Afshin Shahidi (you might recognize his daughter, Yara Shahidi of Black-ish fame), who met Prince in 1989 and became his cinematographer and, later, his photographer. Shahadi worked with Prince in 2002 to document his One Night Alone tour and again in 2004, when he went along on Prince's record-breaking Musicology Tour. He is the one photographer who was closest to the icon for the last 15 years of Prince's life.
Here Shahidi compiles his work into a journey through Prince's extraordinary life. With many never-before-seen photos, this is the ultimate collection of — some intimate, some candid, some in concert — shots of Prince all carefully directed in the artist-as-art style that we've come to associate with him. Brief captions are also included, giving more information about Prince's life during the moments captured.
And while Prince fans might not need much more to feel excited about the release of this one, Beyoncé being a part of the project only ups the ante. Entertainment Weekly has exclusively shared a brief snippet from the foreward which reads, "Truth be told, the word 'icon' only scratches the surface of what Prince was and what he remains to me."
It's not surprising that Beyoncé, who performed with Prince and spoke about him as an inspiration, would be tapped to share some thoughts for the book. But with a creative team as powerful as Shahidi and Knowles-Carter standing behind it, we know that Prince: A Private View will be both expertly executed, powerfully moving and a great addition to any music lover's collection.
You can expect the book to hit shelves on October 17, 2017.