Beyonce Is Pregnant With Twins — What?!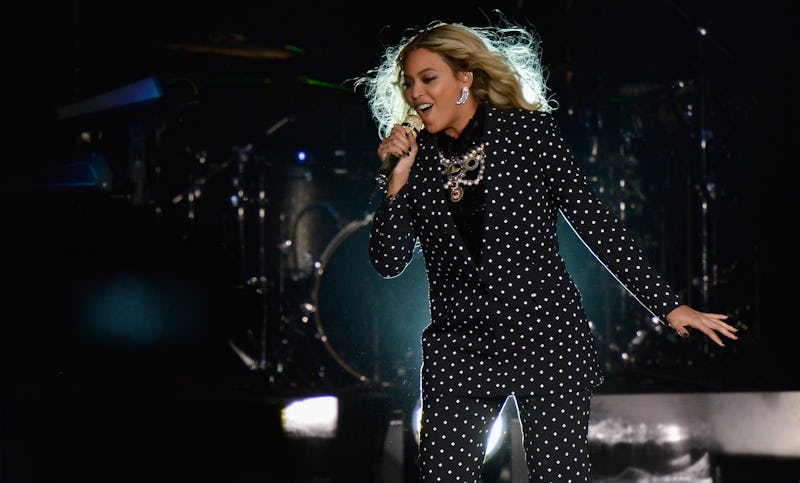 Duane Prokop/Getty Images Entertainment/Getty Images
Guys, this news is so big that I'm having a hard time processing it right now. According to a post on her Instagram, Beyoncé is pregnant with twins! The singer revealed her exciting news with a gorgeous photo and a caption that I had to read three times before I could believe my eyes. She wrote,
We would like to share our love and happiness. We have been blessed two times over. We are incredibly grateful that our family will be growing by two, and we thank you for your well wishes. - The Carters
If, like me, you're like, "Wait... 'two times over'? That means Blue and the new baby," then read through once again because the Carter family is "growing by two!" Two babies! (You know, unless she later reveals that the second new family member is a puppy they adopted, but I'm preeeeety sure it's two babies.)
Of course, with this bey-ing Beyoncé, not only did she reveal she's having two more kids, but she did so in a way that is far from ordinary, even for a celebrity. Instead of having her reps confirm the news to a publication or posting a simple picture of an ultrasound image, she posted this:
Yep, just casually sitting on a pile of flowers in a bra and underwear with a green veil on her amazing curly hair. Nothing to see here.