Beyonce Stunned In A Red Dress For Her Date With Jay-Z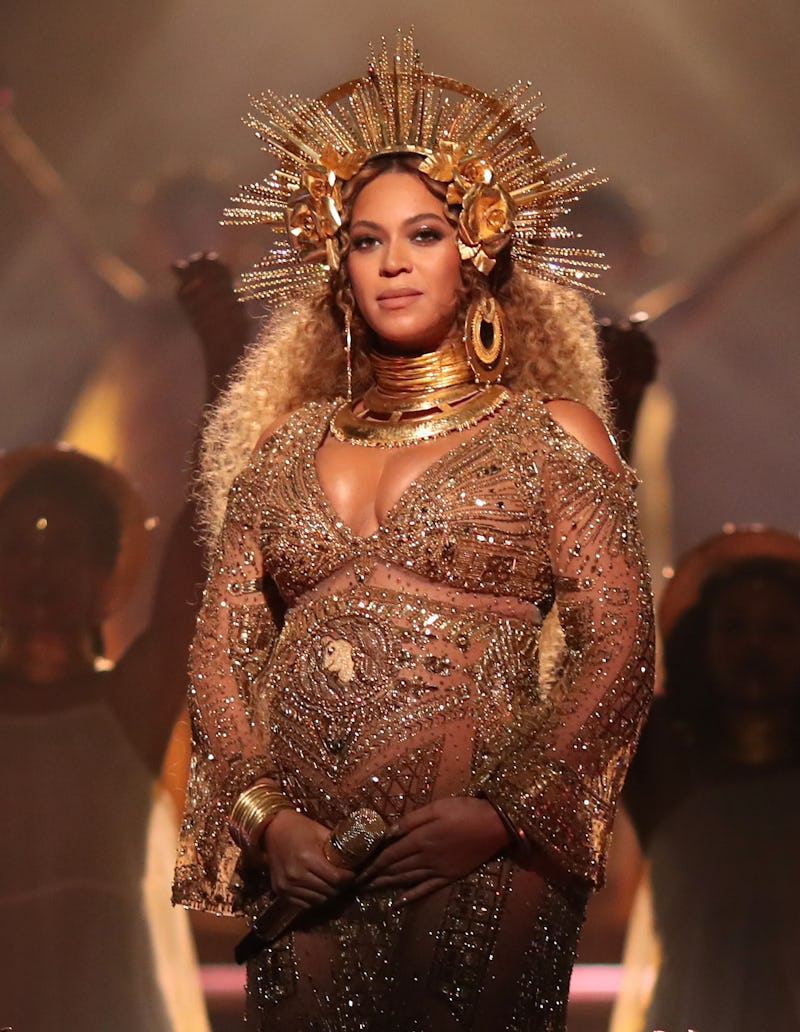 Christopher Polk/Getty Images Entertainment/Getty Images
Wednesday night, Beyonce posted a series of pics from her most recent date with Jay-Z, and it should come as no surprise that she looked flawless (she did have a song titled 'flawless' after all). Beyonce wore a red dress for a private dinner celebrating Jay-Z's BFF Lenny Santiago's birthday and it's quite possible that no one has ever looked better.
Beyonce's red dress was floor length with slit up the front, a deep v-neckline and fluttery sleeves fit for a Queen. She paired her dress with a dark wine colored lip, extravagant earrings, a Saint Laurent bag and Prada shoes. Surprisingly, Beyonce's red Halston dress was actually the least expensive item featured in the photos, and it costs $395. Which is basically equivalent to the cost of an expensive prom dress. Technically the dress is even on sale right now, but I bet it'll be sold out ASAP. Her outfit almost seems attainable. Almost.
Beyonce has always looked amazing, but she really nailed this maternity look. She will be giving birth to twins in a matter of days (probably) and she looks like a beautiful, glowing goddess.
This isn't the first time Beyonce has rocked a floor length red dress during her pregnancy. Earlier this year, the singer rocked a red sequin gown to accept her multiple Grammy wins. Maybe red is her favorite color?
Red definitely looks good on her, that's for sure.
All hail the Queen.