You Need To See Beyoncé's Pregnancy Announcement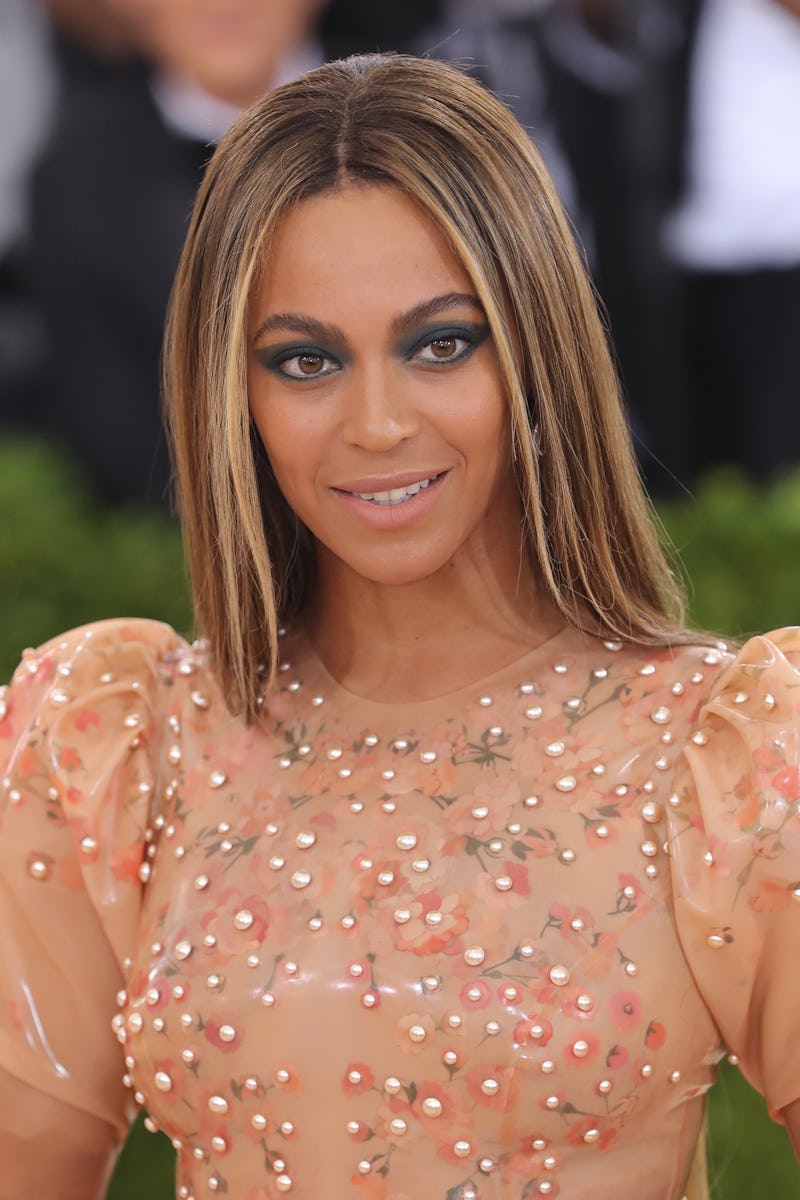 Neilson Barnard/Getty Images Entertainment/Getty Images
If you're fan of Queen Bey, get ready to freak out. On Instagram Wednesday, Beyoncé announced she is pregnant with twins. Yes, you read that right, she and Jay Z will soon welcome twins. But what makes it all the more exciting is Beyoncé's baby announcement itself. It is beyond stunning. Alongside the most ethereal photo you have ever seen, she wrote, "We would like to share our love and happiness. We have been blessed two times over. We are incredibly grateful that our family will be growing by two, and we thank you for your well wishes. - The Carters."
It certainly is not your typical pregnancy reveal, but would you expect anything less from Beyoncé? She is known to go above and beyond, so why not do the same when it comes to unveiling she is pregnant with not one baby, but two.
As you can see below, Bey is surrounded by a blue sky-like background and gorgeous flowers. She is kneeling on the ground, all while wearing a bra, underwear, and a light green chiffon scarf draped over her head. To really get the point across that she is expecting, the Lemonade artist has her hands placed on her baby bump.
One of the things that makes her photo so stunning is how exposed Beyoncé is. The singer is not trying to hide anything. She has never been afraid to show off her body and the same goes here. Bey is clearly embracing her pregnancy and the body that comes with it. That is something to be celebrated.
The way she chose to announce that she and Jay Z will be parents again and that Blue Ivy Carter will soon be a big sister to two little ones is truly beautiful.