'Big Little Lies' Season 2 Is A No-Go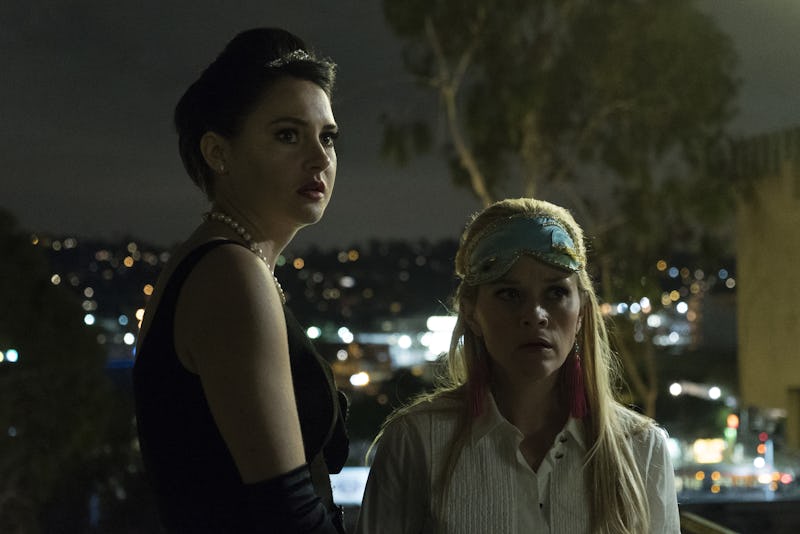 Hilary Bronwyn Gale/HBO
It's time to start the recovery process, because after the heart-stopping Big Little Lies series finale, there will be no more new episodes to resolve some of our biggest questions. Big Little Lies Season 2 isn't happening, as the show's executive producer and director Jean-Marc Vallée told Vulture. Not now, not ever. So set aside some money to purchase the DVD box set and invest in some tissues because getting over the intensity of this show is not going to be easy or quick.
During an interview with Vulture to go over the season finale, Vallée revealed his true, unabashed feelings on whether or not we will ever see more of these Monterey moms: "No, no, this is the perfect ending. There is no way; there's no reason to make a Season 2. That was meant to be a one-time deal, and it's finishing in a way where it's for the audience to imagine what can happen." While we've known for some time this was always going to be a limited series (read: it's only one season, so don't get to emotionally invested), it still hurts that in a world where we can binge on TV shows and often get treated to an endless number of seasons of a show without asking (hi, Big Bang Theory), Big Little Lies is just...done.
Vallée continued his explanation on why Big Little Lies Season 2 is a pipe dream but saying that "If we do a Season 2, we'll break that beautiful thing and spoil it. I mean, I'd love to work with Reese [Witherspoon] and Nicole [Kidman] and all these women again, but not to make a Season 2."
Vallée effectively put the kibosh on a future season, but reiterated the feelings the approximately some to many of us felt: we love the women of Big Little Lies and saying good-bye will be so, so tough.