You Need To Watch Bill Murray Accepting The Cubs' 2017 ESPY Award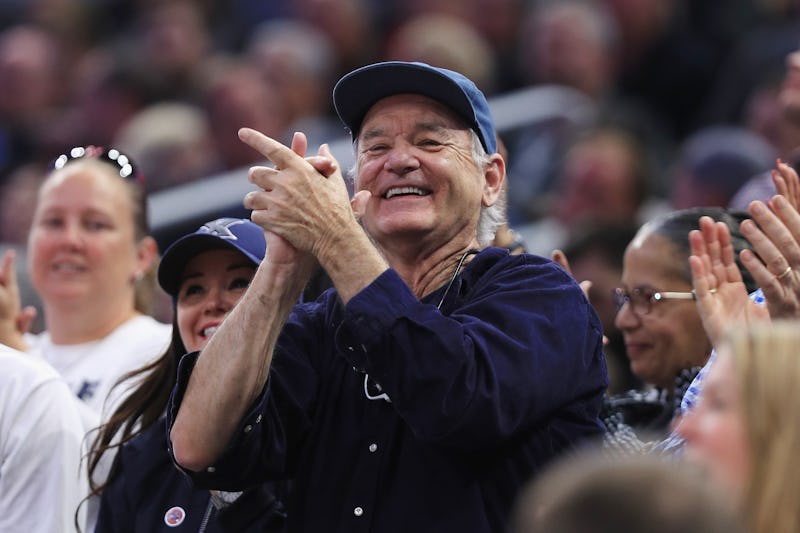 Mike Ehrmann/Getty Images Sport/Getty Images
Few could forget the Chicago Cubs' momentous World Series win last fall, and the 25th ESPY Awards rightfully bequeathed the team with the Best Moment award at Wednesday night's ceremony. But rather than have a player come up to collect the prize, Bill Murray accepted the Cubs' 2017 ESPY Award, and let's just say things got weird.
First, Nick Offerman, a native of the Cubs' home state of Illinois, appeared on stage to present the nominees, giving a deadpan, Ron Swanson-approved speech about the art of love making and calling the Cubs' win the "most correct award in the history of all awards ceremonies." After announcing the winner, Murray, clad in a party hat, arrived on stage to accept.
"108 years of waiting is hardly a moment," he joked, riffing on the award's title. "This is the culmination of 108 years of momentum. Momentum by momentous men." He proceeded to run through a list of people, as acceptance speeches usually go, including late Cubs vets like Rogers Hornsby, Gabby Hartnet, and Ernie Banks.
But then, things a took a turn for the bizarre. A rogue janitor in a hoodie wandered on stage, and Murray began to pull out champagne bottles from his water bucket and slice them open with a machete. He and Swanson, of course, drank the champagne, later going as far as pouring it onto each other's heads. Murray eventually named former Cubs pitcher David Ross, who revealed himself to be the mysterious janitor.
It was an odd scene to watch, but a funny one nonetheless, and Murray couldn't have been a more fitting choice. He grew up in Evanston, Illinois — only a few miles outside of Chicago — and is a longtime fan of the team. When they won the Word Series, his reaction was priceless. Eight months later, it seems like he's still celebrating.