Bill O'Reilly's Latest Book Is Not Well-Timed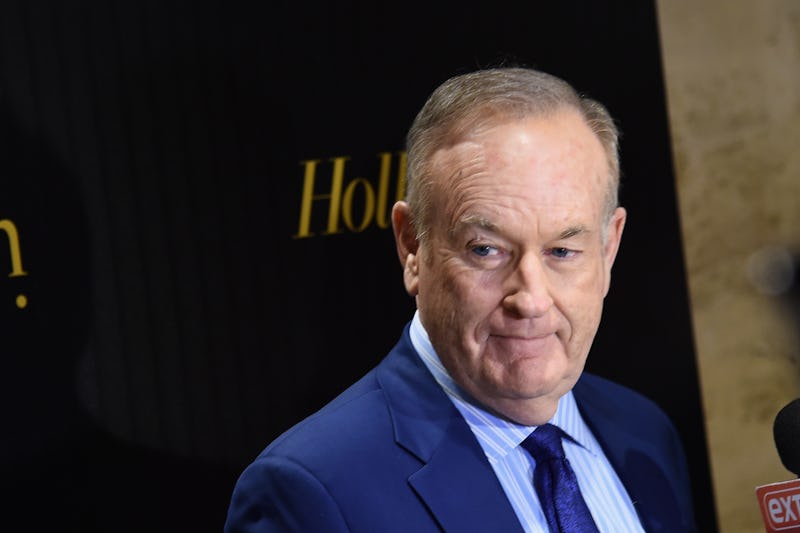 Ilya S. Savenok/Getty Images Entertainment/Getty Images
Last week, an article in The New York Times detailed allegations of sexual harassment brought by five different women against longtime cable news host Bill O'Reilly through his Fox News tenure. O'Reilly has flatly denied the allegations, but that hasn't prevented a full-scale boycott campaign targeting his advertisers, potentially imperiling his career. But there's still one money-making opportunity that's going pretty well for him, and it's a pretty tough one to stomach: O'Reilly's new book about family values is a bestseller, soon to be topping the vaunted New York Times' bestseller list.
You really couldn't dream up a more absurd situation as far as a book release is concerned. O'Reilly stands accused of having allegedly committed several forms of workplace sexual harassment ― including allegedly hurting women's careers if they refused to have sex with him ― exacerbated by his immense power within Fox News. One woman, former on-air contributor Wendy Walsh, claims she was denied a recurring spot on Fox News promised by O'Reilly after she shut down his advances.
Again, O'Reilly insists he's committed no wrongdoing, and says that he "put to rest any controversies" to protect his children. The price of putting such controversies to rest reportedly totaled a $13 million settlement.
According to The New York Times, O'Reilly's book will debut at the top of its hardcover nonfiction bestseller list on April 16, is currently a top-15 seller on Amazon, and finished the week at the top of the bestseller list on Barnes & Noble's nonfiction list, too.
The strong sales for O'Reilly's new book may look embarrassing by virtue of the recent accusations, but it's not surprising. Despite multiple allegations of harassment spanning two decades, O'Reilly is nonetheless still succeeding in metrics besides his number of advertisers. His Fox News show continues to post strong ratings, despite the fact that his advertisers have dwindled to the point that there are dramatically fewer commercials airing on his show.
While many of the companies that once advertised on his show are now caving to pressure to drop him, the fans that he's had all along still seem to be lining up behind him. That's not to say that he's in the clear, however, because if Fox News can't get paid for ad space on his show, even excellent ratings would be of very limited use. A similar advertiser exodus played a role in former Fox News host Glenn Beck's departure from the channel in 2011.