What Was Bill Paxton's Last Role?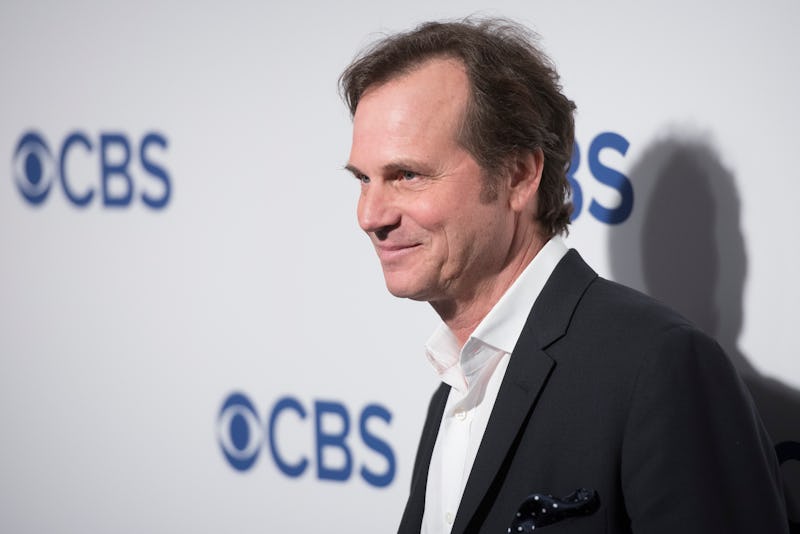 Matthew Eisman/Getty Images Entertainment/Getty Images
On Sunday morning, news broke that Emmy-nominated actor Bill Paxton passed away due to complications from surgery. Many know the actor from his appearances in blockbusters such as Twister and Apollo 13, but what was Bill Paxton's last role before his death? His final role is in the upcoming science-fiction thriller The Circle, alongside Emma Watson, Tom Hanks, and John Boyega. Currently in post-production, the film is slated for release this April. He also starred as Detective Frank Rourke in the newly-released television series Training Day, a follow-up to the 2001 film of the same name.
In a statement provided to People, a representative of Paxton's family confirmed that Paxton passed away on Feb. 25 at age 61. "A loving husband and father, Bill began his career in Hollywood working on films in the art department and went on to have an illustrious career spanning four decades as a beloved and prolific actor and filmmaker," the representative said, according to People.
Over the course of his career, Paxton appeared in a wide variety of films, including Titanic, Aliens, and Edge of Tomorrow, but he was also known for his work on the small screen. Although his starring role in Big Love from 2006 to 2011 is perhaps the most well-known, his work on the miniseries Hatfields & McCoys earned him an Emmy nomination in 2012.
At the time of his death, Paxton was starring in Training Day, which began airing in early Feb. On Feb. 2, People reported that Paxton's son would guest star with his father in the eighth episode of the series.
Although Paxton's work in Training Day was ongoing, The Circle is his final film appearance, and it's set to be released in the United States on April 28. The film is an adaptation of David Eggers' novel of the same name, following a young tech worker as she rises through the ranks of a powerful internet company. According to IMDB, Paxton played the protagonist's father. Given its star-studded cast, the film is likely to be a hit this spring — and a fitting goodbye to a man whose career reads like a list of blockbusters from the past four decades.