Bitsbox From 'Shark Tank' Makes Coding Cool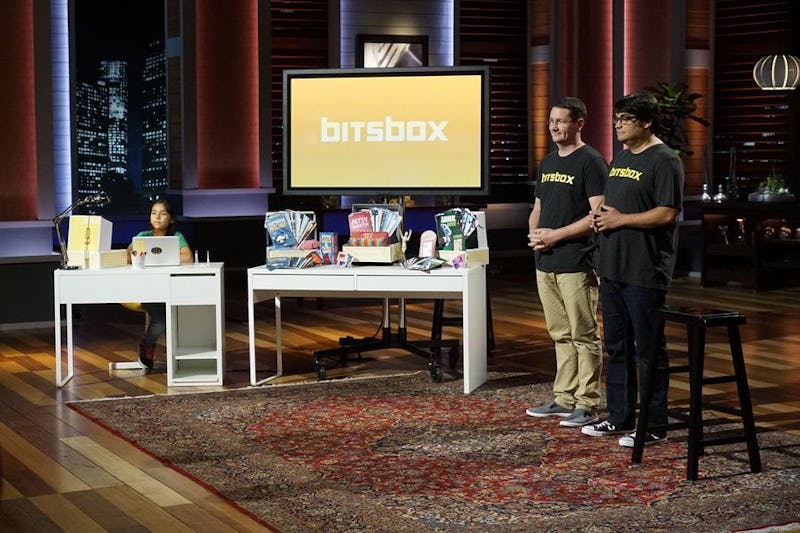 Every entrepreneur that walks through those scary Shark Tank doors wants to run a successful business. Otherwise, why would they risk being ridiculed by Kevin "Mr. Wonderful" O'Leary? While some companies may measure success in terms of revenue, others may judge it based on their impact on consumers and the world. I have a feeling that Bitsbox is one such company that values money as much as it does changing lives. And if you get Bitsbox from Shark Tank now, you might be able to do some good, too.
That unique business ideology may work in Bitsbox's favor when it enters the Tank on Friday, Feb. 17. But it could also work against the company since Shark Tank's millionaire and billionaire investors are mostly concerned with what's going to put more green in their pockets. If Bitsbox wants to find success on Shark Tank, it's going to need to show that it's first and foremost doing well in the business department.
But Bitsbox will have something major in its favor when it appears on Shark Tank Friday night. I could already see several of the Sharks being interested in investing in the company. Mark Cuban, Robert Herjavec, and Chris Sacca have all made their fortunes in tech. Kevin may be interested in the educational aspect of the firm, given his past work with the Learning Company. And I wouldn't be surprised if the "Queen of QVC" herself, Lori Greiner, wanted to sell Bitsbox on TV.
And if you learn a little bit more about Bitsbox below, you may be interested in shelling out a few bucks for it yourself.