The Reason Blake Lively Deleted All Her IGs Will Make Fans Of Mystery Moves So Intrigued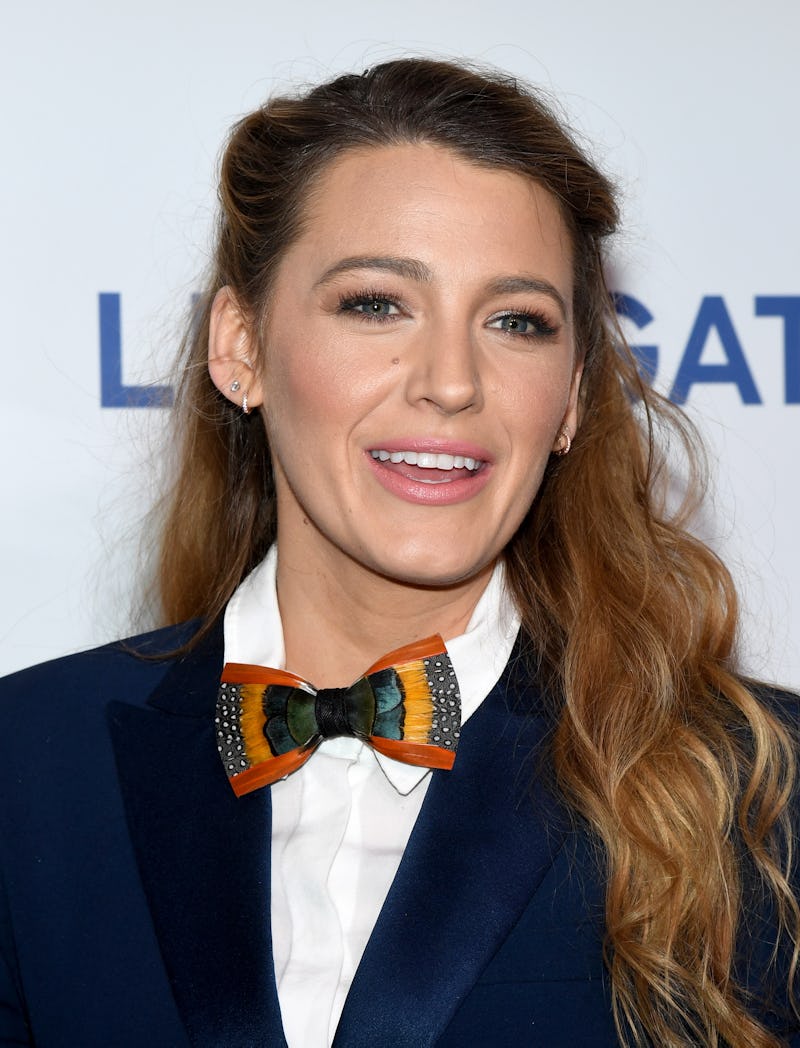 Ethan Miller/Getty Images Entertainment/Getty Images
Blake Lively's Instagram page just got a whole lot more mysterious, thanks to some major social media overhaul on her part. As The Cut noted, Blake Lively deleted her Instagram photos, removed her profile pic, and added the bio "What happened to Emily?..." Why did Lively do all of this? Well, the reason behind her social media revamp is sure to make fans of mysteries excited for one of her upcoming projects.
The actor didn't just delete all of her many photos and add that mysterious bio, she also changed things up in terms of who she's following. As of right now, Lively's Instagram account is only following 28 people. Surprisingly, her husband Ryan Reynolds isn't even one of them. Instead, the account is only following users named "Emily Nelson." The star's last Instagram post before she deleted all of her photos also had a little something to do with this mystery.
According to People, Lively's last post featured a game of hangman. The completed word puzzle for the game read, "What happened to Emily?" just like the actor's Instagram bio. Interestingly enough, while she may have deleted all of the photos from her Instagram page, a photo showcasing the game of hangman is still up on the actor's Twitter account. The whole thing is definitely super intriguing. And if you are at all interested in this mystery, you'll likely be totally down for Lively's upcoming turn as, you guessed it, "Emily Nelson."
The actor is set to star, alongside Anna Kendrick and Linda Cardellini, in the film A Simple Favor. According to the movie's IMDb page, Lively stars as Emily Nelson, a woman who suddenly disappears from town. Kendrick's character, Stephanie, then sets out to find her. A Variety report stated that the story, which is based on a book of the same name, has similarities to Gone Girl and The Girl on the Train. So, A Simple Favor will definitely be one that mystery fans can't miss.
Lively discussed the film, which is set to be released in September, during an appearance at CinemaCon on April 26. She told Social News XYZ that the movie is totally entertaining and really keeps you on your toes: "I read the script and it's such a fun story. The plot twists really keep you engaged until the last possible moment."
Seeing as though Lively's film sounds like it's full of mysterious twists and turns, her recent Instagram activity makes total sense. Although, one of those Emily Nelsons who the star followed was a bit confused by Lively's move. As People noted, one of the Emily Nelsons jokingly tweeted that she was confused that the Sisterhood of the Traveling Pants star now followed her. She even said that it must be a hacker situation, given the apparent randomness of it all. Shortly after her tweet, the user was in for another fun surprise as Lively's husband, Reynolds, liked her tweet.
Another one of the Emily Nelsons also tweeted about how Lively was following her on Instagram. To make the whole matter even more exciting, the actor liked her tweet along with a slew of others relating back to the Simple Favor-related social media move.
Lively has not directly commented on the news about all of her deleted Instagram photos. However, given the fact that all of this relates back to her upcoming film, it appears that she's simply having a lot of fun by promoting her new movie.