Blake Lively Just Majorly Burned Ryan Reynolds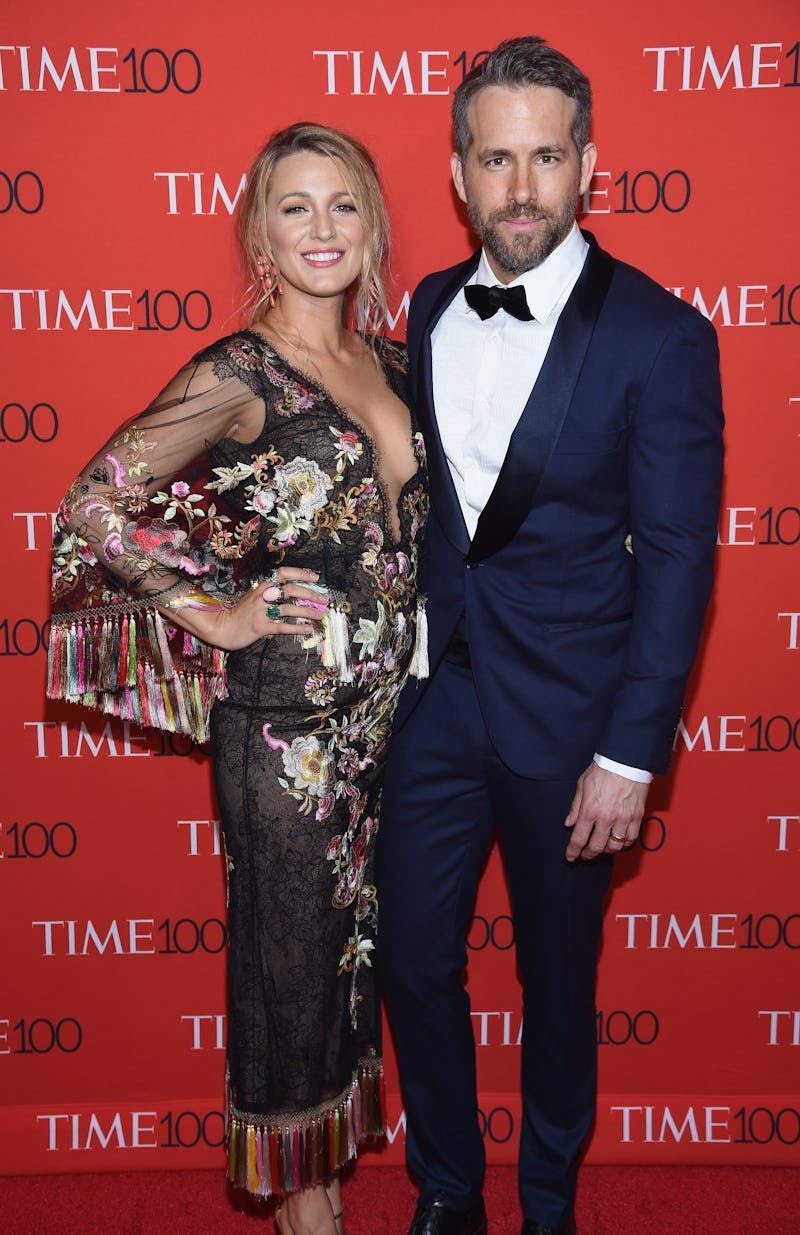 Dimitrios Kambouris/Getty Images Entertainment/Getty Images
If any celebrity couple can make hilarious digs at one another, it's this duo. On Instagram Thursday, Blake Lively dissed Ryan Reynolds' TIME 100 honor in a way that I'm sure her husband is high-fiving her for, because it is that fantastic. Reynolds also probably needs a lot of ice for what can only be described as a serious burn.
The 29-year-old shared a photo from the 2017 TIME 100 gala held on Tuesday featuring a silhouette of Reynolds in front of the stage during fellow honoree John Legend's performance. Next to it, Lively wrote, "Congratulations to the most influential person in my life. The best man I know... you deserve this @time 100 honor ..." Of course, you think she's talking about the Deadpool star. Oh, she's most certainly not.
The former Gossip Girl actor then added, "If only my husband wasn't blocking you in this shot. I'm so sorry @johnlegend" Burrrrrnnnnn. I bow down to Lively trolling her own husband. This also goes to show you the type of relationship Lively and Reynolds have — an amazing one that's all about having fun with each other. When a couple can play around this way, you know they're meant to be.
If you think about it, this is kind of like payback for when Reynolds once made her listen to Marvin Gaye's "Let's Get It On" when she gave birth to their first daughter. Or that other time when he trolled The Shallows star on her 29th birthday.
Back in August 2016, Reynolds wished Lively a happy birthday on Twitter, but not in the way you might think. He tweeted, "Just want to wish Billy Ray Cyrus the most special, magical birthday ever. I love you with all my heart. Also, Happy Birthday to my wife." These two are clearly used to turning special moments into sick burns.
Again, they're obviously just joking. This is how they express their love for one another. As for Lively, she is beyond proud of her partner's achievements. After Reynolds received his Walk of Fame star in 2016, she posted on Instagram, "Proud is a pitiful word to describe how I felt today. @vancityreynolds The permanence of your impact is undeniable ...Always has been, but now we have a fancy [star emoji] to show for it." See? There is nothing but love here.
It's great that they are able to make jabs at each other, because if you can't laugh with and at your significant other, then what's the point?