New York Just Made It Incredibly Difficult For Prisoners To Get Access To Books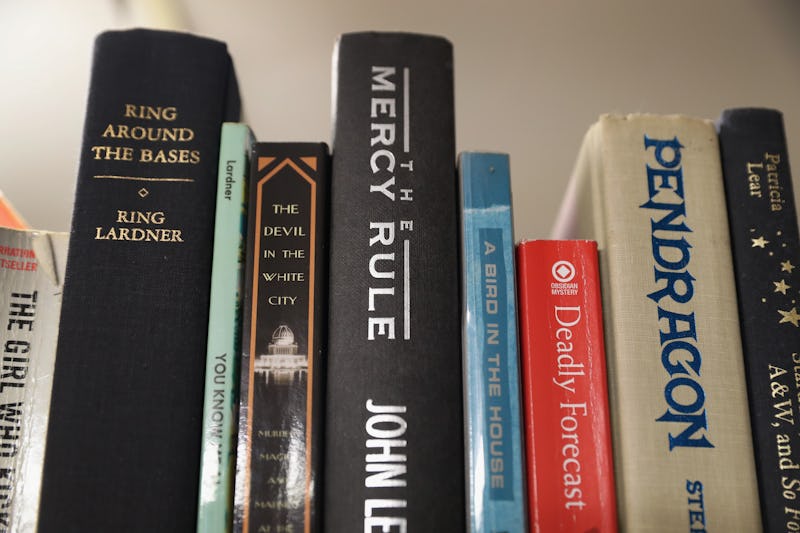 John Moore/Getty Images News/Getty Images
Banning books has long been considered a harbinger for totalitarianism. This idea, that books are a tool of justice, that in their absence we lose our independence, feels particularly poignant considering the recent news that book donations have been banned in three New York prisons. Here's why the ban matters. Here's what thousands of inmates are losing.
The 4911A Directive, authorized on Dec. 4, restricts packages received by inmates to items exclusively ordered through six pre-approved vendors. Families, along with non-profits, are now banned from sending their own packages. Currently in place as a pilot program, 4911A carries the potential of being implemented at every prison in the state should its trial run go smoothly.
The program's aim, according to the Department of Corrections and Community Supervision, is to cut down on the contraband passing through prisons. But one of the most notable side effects of the ban is the significant loss of reading material. The offerings from the now-six vendors (initially, there were five, and the catalogue of the sixth vendor has yet to be made public to prisoners) are paltry - and expensive. A Scrabble dictionary from one vendor is listed at $11.95. With the initial five vendors, only 77 total books were available. Nearly a quarter are coloring books. 21 are puzzle collections. There are only five novels - all romance - and they're each priced at over $11 (the average hourly income for incarcerated workers is currently 93 cents, according to The Prison Policy Initiative). There are no history books, no books on health, no works by heralded authors like Toni Morrison or Jane Austen or Ta-Nehisi Coates. Prisoners' windows to the outside world have been effectively nailed shut.
Books Through Bars, an NYC-based non-profit, has been sending prisoners reading material for nearly two decades. They maintain that contraband has never been found in any package they've sent.
Inmates, according to the DOC, still have prison libraries at their disposal. But as WNYC reports, prisons have the ability to restrict who has access. It's wielded as a privilege. Prisoners in solitary confinement, for example, are not allowed access.
This restriction comes on the heels of New Jersey's ban of one specific book: Michelle Alexander's The New Jim Crow: Mass Incarceration in the Age of Colorblindness. In at least two prisons, New Jersey State Prison and Southern State Correctional Facility, possession of "The New Jim Crow" was considered illegal, as a matter of official policy. Yesterday, the ACLU of New Jersey announced the New Jersey Department of Corrections would be lifting the ban following public outrage and the ACLU's charge that banning a particular book was unconstitutional.
But the banning of outside books, whether it be one title or thousands, is more than simply a lack of quality reading material. Multiple studies have shown that prison education greatly reduces rates of recidivism - like, by 40 percent. Results like these illustrate the power of the written word, the freedom - literally and figuratively - that books can provide. And in New York, that freedom could be on its way out.