CBP's Commissioner Says The Deaths Of Two Migrant Children Were "Devastating"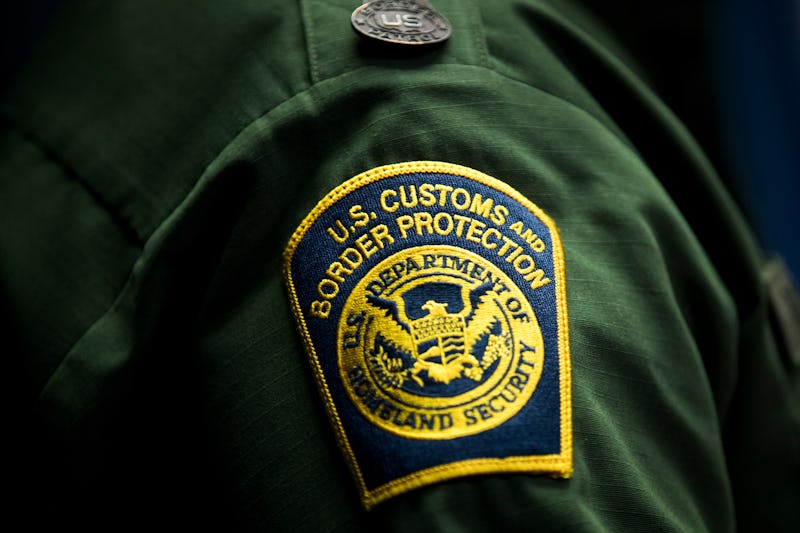 Drew Angerer/Getty Images News/Getty Images
December is officially the most deadly month for children in Customs and Border Protection (CBP) custody in at least a decade, the agency's chief told ABC News on Sunday. Speaking with Martha Raddatz on This Week, CBP Commissioner Kevin McAleenan called the child migrant deaths "devastating." This comes one day after President Trump commented for the first time, blaming the deaths on the Democrats for "their pathetic immigration policies," even though Republicans controlled the Senate, House, and presidency when the deaths occurred.
McAleenan spoke about the deaths without focusing on politics and expressed sadness, too. "Yes, two deaths this month," he said in response to Raddatz who began the interview on the subject. He continued:
Just absolutely devastating for us on every level. It's been over a decade since we've had a child die anywhere in our processes. What I can tell you about these two cases — and I've looked at our operation reporting, the initial investigative reporting, I looked at the fathers' statements and interviews — is that our agents did everything they could as soon as these children manifested symptoms of illness to save their lives.
Jakelin Caal, 7, and Felipe Gomez Alonzo, 8, both died after being taken into custody along with their dads after entering the United States along the border with Mexico. Caal and her father presented themselves at an official port of entry — Antelope Wells in New Mexico. They were detained at a CBP facility in Lordsburg, New Mexico.
Gomez Alonzo and his father were detained west of El Paso, Texas, for unauthorized entry to the country. They were detained first at two different El Paso-area CBP facilities and then were moved to Alamogordo Station in New Mexico.
McAleenan said that in both instances the agents reacted as quickly as possible. "[Caal] started to vomit on — on a bus ride to that station, our agents got her there as quickly as they could, where we had a paramedic waiting — an agent who's a paramedic to — to revive her and get her into emergency medical service and life flight her to a children's hospital in El Paso," McAleenan told Raddatz. Caal died during her second full day in custody, and which station she was being transferred to was not made clear in the interview.
With regards to Gomez Alonzo, McAleenan credited the agents with noticing he was sick. "In Felipe's case, it was actually a border patrol agent who noticed his symptoms and made the decision to take him and his father to the emergency room, where he had the treatment of doctors in Alma Gorda, New Mexico." Gomez Alonzo was in his sixth day of custody when he died; CBP policy states it is to hold child migrants no more than 72 hours.
Telling Raddatz what would change, McAleenan said he's ordered medical checks of children 17 and under as they arrive, to be done "either with doctors, physicians assistants, paramedics."
"We've checked everyone we currently have in custody," McAleenan told Raddatz. "We're working with ICE to make sure we can transfer them to a better situation for families and children as quickly as possible."
Asked about what is causing the problems at the border, McAleenan pointed to several issues. "I think this is a multifaceted problem that requires a multifaceted solution," he told Raddatz. He suggested the law needs to change to discourage people from coming, said that the U.S. should "invest in Central America," and called for working with Mexico.
Meanwhile, McAleenan acknowledged there are 5,000 kids per month his agency has to keep safe.