The Best Bowling Green Massacre Super Bowl Jokes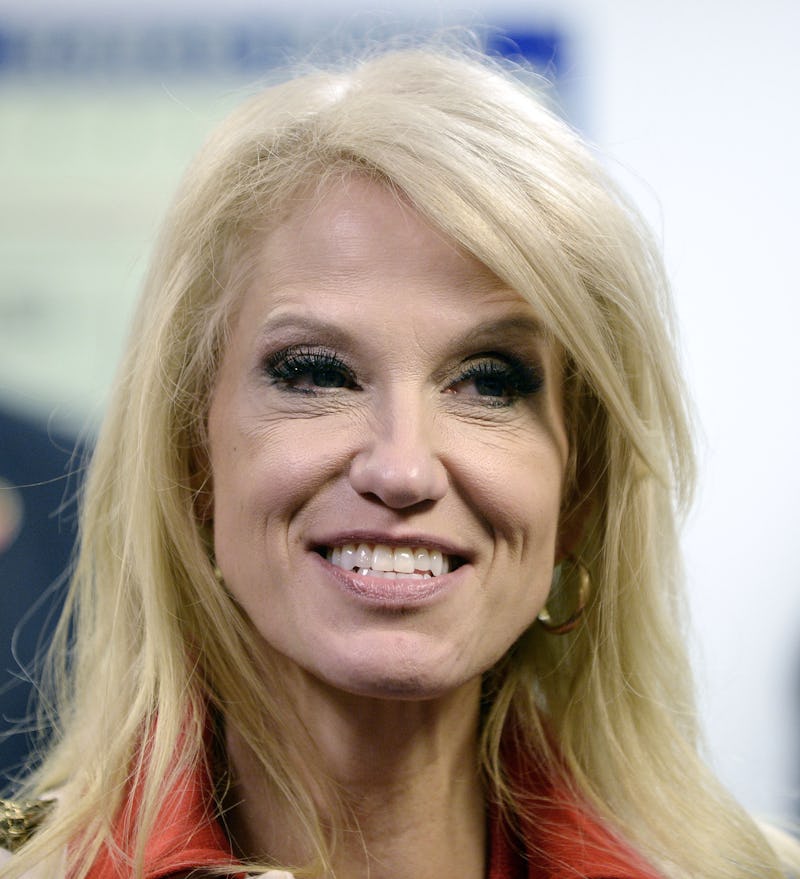 Pool/Getty Images News/Getty Images
In another instance of offering her "alternative facts," Kellyanne Conway complained about the lack of media coverage of the Bowling Green massacre during a Feb. 2 MSNBC interview. However, many quickly realized the massacre, allegedly in Bowling Green, Kentucky, never happened. Bowling Green massacre began trending on Twitter, and many chastised Conway for spreading falsehoods to support Donald Trump's executive order refugee ban. Now, Bowling Green massacre jokes during the Super Bowl LI offer a hilarious way to mix politics and sports, even if Conway likely won't find them entertaining.
"Two Iraqis came here to this country, were radicalized, and they were the masterminds behind the Bowling Green massacre. Most people didn't know that because it didn't get covered," Conway told MSNBC's Chris Matthews during their interview. But the reason it didn't get covered is that it never happened.
Conway later clarified, during an interview with Fox, that she misspoke and should have said "terrorists" instead of "massacre."
"There was no Bowling Green massacre," Fox News Host Howard Kurtz told Conway at one point during their conversation. "There was a plot," Conway said. "They're masterminds. I should have said 'plot,' and I should have said 'terrorists.'"
But the internet was ruthless and relentless attacked Conway for her mistake, and these jokes continued through the Super Bowl:
Lady Gaga & The Bowling Green Massacre
The Falcons v. Patriots Was A Worse Massacre
Honoring The Victims
Revisionist History
Many called for a refrain of mixing politics and sports during this year's Super Bowl. Before the game, Donald Trump predicted to Bill O'Reilly that the New England Patriots would win by eight points. The Atlanta Falcons led the Patriots throughout the majority of the game, and with two minutes left in the game, they were up 28-20.