Brandon & Leah Jenner Announced Their Split With A Heartfelt Statement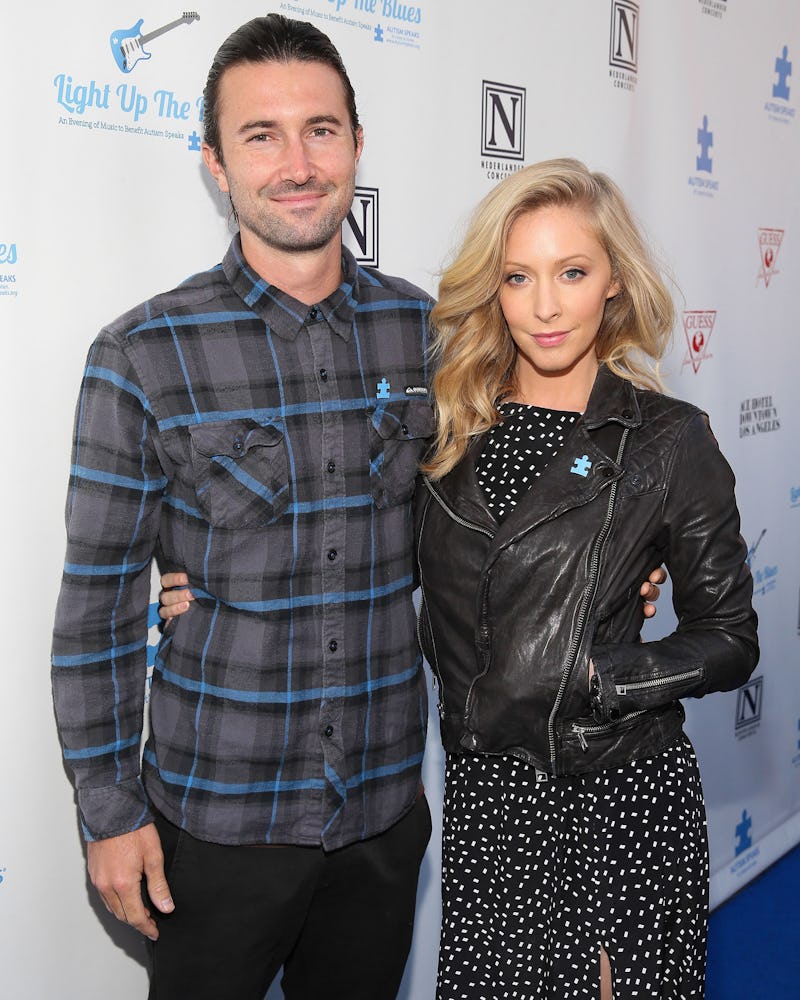 Imeh Akpanudosen/Getty Images Entertainment/Getty Images
On Monday, after 14 years together, Brandon and Leah Jenner announced their separation with a joint statement they both posted on their respective Instagram pages. Above all, the message emphasizes their love and respect for one another, and how they don't want anyone to jump to conclusions or make assumptions about the reason behind the decision to end their marriage.
Their Instagram post begins by stating, "It is with love in our hearts that we feel it's time to share some personal news with you all." The message continues:
"After celebrating fourteen beautiful years together, we have lovingly come to the decision to end the romantic aspect of our relationship. We are deeply proud of the life we've cultivated together and are truly grateful for the bond of friendship we hold and cherish today. It is stronger than ever. Even though we have chosen to separate as a couple, we still love one another very, very much and remain a major part of each other's lives- as best friends, family and loving parents to our daughter. There has been no lying or cheating or fighting that prompted this change, just an expansion of our individual evolution which has inspired us to support each other in a new way. We are still, very much, a loving family and are bonded by a deep connection that is rooted in love."
Brandon and Leah's message then says, "Here we openly share our truth with you all and, respectfully, we won't be commenting further so anything that might state the contrary of this message would, undoubtedly, be a fabrication." They also wrap up the message by thanking everyone for their love and support.
This separation is very surprising for the former couple's fans and followers. Just two days ago, Leah posted a photo of Brandon with the caption, "The best Dad ever," along with a red heart emoji.
Just based on social media, it did not actually seem like there were any signs that they were about to announce a separation, but this is yet another example about how misleading social media posts and comments can truly be. Or it also can show that they really are staying on good terms.
Brandon's mother Linda Thompson even commented, "You are both the MOST WONDERFUL parents any child could ever have! Eva is a very lucky little girl to have such a loving mama and dada!"
She also made a second comment on her daughter-in-law's Instagram post: "and PS... You and Brandon are lucky to have such an angelic perfect little dream of a daughter!!"
Three days ago, Brandon posted a photo of himself with a dog. Leah commented with a heart emoji and sparkle emoji. Once again, social media really can be misleading. Brandon and Leah were just posting about each other and commenting each other's posts.
Yes, it was pretty shocking to hear about this split. But at the very least, the social media posts and comments do make it clear that the now-former couple is ending their romantic relationship on amicable terms with a focus on being amicable co-parents to their daughter Eva.