The 11 Most Painful Revelations From Rose McGowan's New Memoir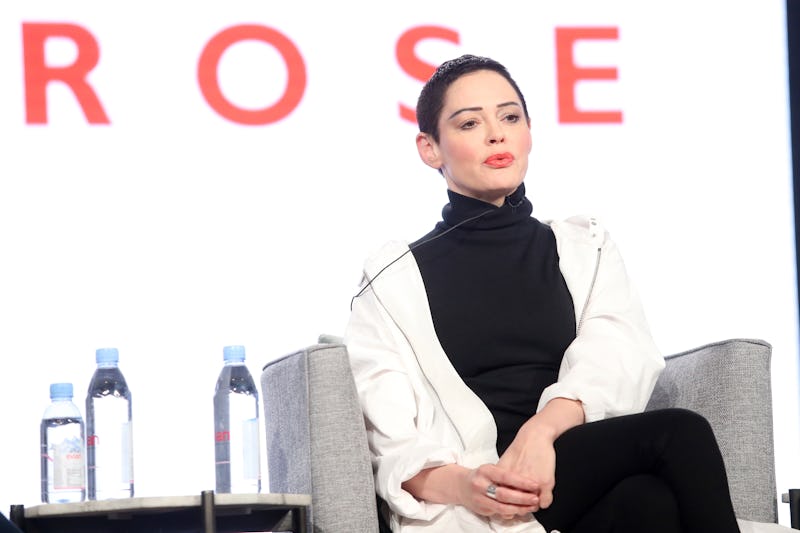 Frederick M. Brown/Getty Images Entertainment/Getty Images
One of the most highly anticipated books of the year, Rose McGowan's memoir Brave is a haunting, searing examination of rape culture in Hollywood and the myriad ways — some subtle, others not so much — that bad men are protected and enabled by systems of power.
In the memoir, out Jan. 30 from HarperOne, she shares the horrifying details of her own alleged assault at the hands of Harvey Weinstein for the first time, and paints a picture of female stardom as a road rife with sexism, assault, trauma, and trepidation. It's a terrifying read, but a necessary one, too, and in many ways, it feels like the fierce reclamation of power that Rose McGowan has so long fought for in the public and private eye.
"Very few sex symbols escape Hollywood with their minds intact, if they manage to stay alive at all," she writes in the introduction of the book. "The streets of Hollywood are paved over the bodies of the vulnerable, the f*cked with, the lied to, and the hurt. I know, I was almost one of them. You may think that what happens in Hollywood doesn't affect you. You're wrong. My darlings, who do you think is curating your reality? Who is showing you who you want to be?"
BRAVE by Rose McGowan, $18, Amazon
The book is a true testament to the bravery of the women leading the charges of the #MeToo movement. Here are a few of the must-read moments from Brave: