Brighten Up A Dull Complexion With The Best Face Serums On Walmart.com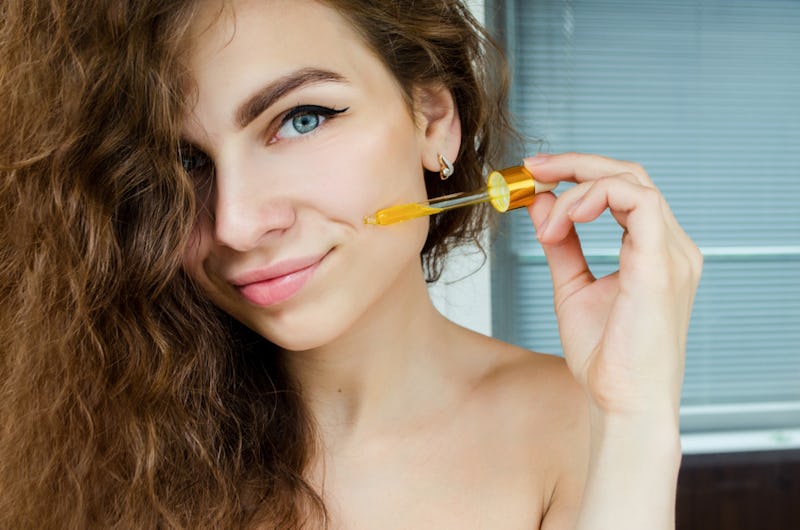 ECOSY/Shutterstock
My generally mild combination skin goes crazy in the winter — it loses hydration and over-produces oil to compensate, leaving my face feeling tight but still looking insanely shiny. For this reason, I switch up my routine seasonally and turn to the best face serums at Walmart.com to help keep my skin hydrated. If switching up your serums from season to season isn't something you practice, this might be the time to reconsider.
Think about it: During the summer your skin is exposed to much more sunlight, so getting a vitamin C serum that helps reverse previous UV damage is non-negotiable. It's also much more humid during the summer, so looking radiant and dewy just happens naturally. During the winter, however, we're indoors more often with out heaters constantly blasting dry hot air, so our skin typically lacks moisture. Moisture is the key to radiant skin, so if you've ever struggled with dull skin in winter, it's likely your skin is just thirsty.
Rotating serums in and out of your routine to address specific seasonal conditions like these will help keep your skin radiant all year long. So, if you're ready to make the swap, discover a few of the best serums to brighten up a dull complexion during winter, available on Walmart.com, below!
For Brighter Skin, Reach For A Concentrated Vitamin C Serum
For More Even Skin, Try A Retinol Serum
Erase Sun Spots And Acne Scars With This Correcting Serum
Get Brighter Skin Naturally With This Daisy Extract Serum
Get Brighter Skin This Winter With A BHA Serum
For Maximum Brightness, Try This Fan-Favorite Vitamin C Serum
Get Brighter Skin This Winter With A Botanical-Rich Oil
Exfoliate Dead Skin With This AHA/BHA/PHA Formula
Hydrate With Hyaluronic Acid For A Brighter Complexion
Brighten Your Complexion With A Naturally Exfoliating Vitamin A Serum
Bustle may receive a portion of sales from products purchased from this article, which was created independently from Bustle's editorial and sales departments. This article reflects price at publication and may change.