The Oscars Would Benefit From Adding This Award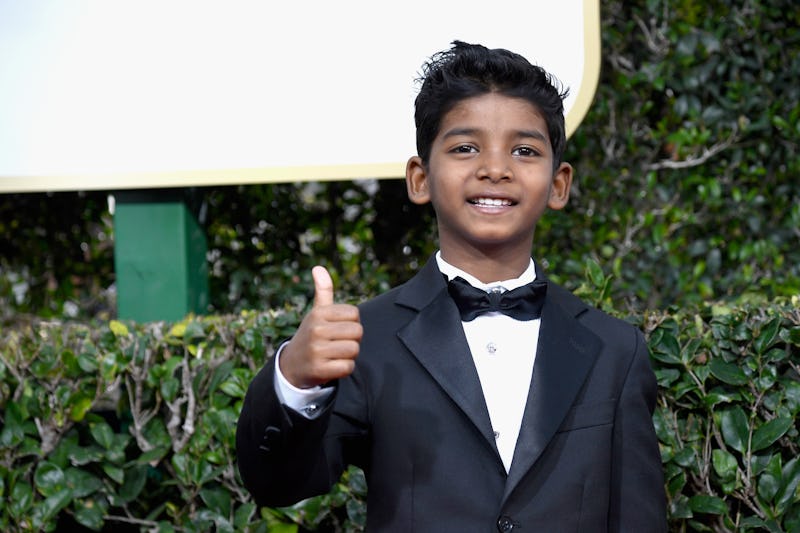 Frazer Harrison/Getty Images Entertainment/Getty Images
For a number of years, from 1935 through 1961, the Academy of Motion Picture Arts and Sciences gave out what was known as the Juvenile Oscar, a special Academy Award for child actors under the age of 18. It wasn't given out every year during that span, only when a young performer's work was deemed worthy enough for recognition. It was eliminated in 1962, but if there was ever a time to bring the tradition back, it's this year. Not only does the Academy have the perfect recipient with Lion's child star Sunny Pawar, but the return of the prize would bring some much-needed joy and positivity to a ceremony plagued by controversy, predictability, and a backdrop of downer world events.
Let's face it: with the current political landscape and international scene being what it is, the world is in a bit of a grumpy mood lately. We could all use a little more joy in our lives right now, especially through pop culture. Hollywood, and movies especially, often feel like escapism during fraught times, but these days, even watching an awards ceremony comes with baggage, like the #OscarsSoWhite controversy and the lack of female representation. These subjects are important, of course, but due to them being a focus, awards shows no longer feel like the lighthearted distraction they once were, even though that's what we need right now.
This is why the upcoming Oscars, airing Feb. 26, should pack as much happiness into that three-hour plus ceremony as it possibly can — and reinstating the Juvenile Oscar to honor Pawar would be a great way to do so.
The history of the Juvenile Oscar began in 1931 when 9-year-old Jackie Cooper was nominated for his performance in the film Skippy. Fearing that adult actors wouldn't want to compete against children, the Academy created a special award for use later on, and it was none other than the adorable Shirley Temple who received the first incarnation. After starring in a number of films, the Academy gave her a mini Oscar in 1934 for her cumulative work, starting a trend. Over 27 years, 12 recipients, including Judy Garland, Mickey Rooney, and Hailey Mills, received Juvenile Oscars, although the tradition was ended when, in 1962, 16-year-old Patty Duke was nominated for and won the Best Actress trophy for her work as Helen Keller in The Miracle Worker. After that, the powers that be thought the Juvenile Oscar superfluous, and eliminated the category.
But that didn't lead to more child actors earning regular Oscar nods. Child stars like Abigail Breslin, for Little Miss Sunshine, and Quvenzhane Wallis, for Beasts of the Southern Wild, have been two of the only child actors in recent years to snag nods (neither won). Young stars rarely ever get nominated; just think of the talented Jacob Tremblay, who, though an honoree at the SAGs, didn't earn an Oscar nomination for his acclaimed performance in Room. And neither did Lion's Pawar, despite being a worthy choice.
Pawar, who was just six when Lion was filmed, was plucked out of obscurity and had never acted before when he was given the role of Saroo Brierley. Not only did the newcomer totally knock it out of the park, but there are times when his performance rivals that of his Oscar-nominated co-stars, Nicole Kidman and Dev Patel. But in a packed supporting actor race, Pawar was overlooked for a nomination, which, as we know, is not a rarity for a child actor. Yet it's unfair to discount an actor's performance simply because he or she is pint-sized. Voters may not realize that Pawar's nuance and subtlety in Lion suggest a talent totally developed beyond his then-six years.
And although a regular Oscar nom is now out of the question, giving Pawar a Juvenile Award would be a great call. The kid has been absolutely killing it on the awards circuit and has become a fan favorite among stars, but more than that, in a year that finally sees the #OscarsSoWhite problem nearing a positive change, awarding a young Indian actor with an award would allow for more diversity at the Oscars.
The Academy Awards would greatly benefit from reintroducing the Juvenile Oscar, albeit with some changes made. I think that 18 is far too old for this kind of award, and the cutoff should be lowered to around 12, as teenagers can totally go head to head with adults. Secondly, the Academy should still give kids a shot at being nominated in the regular categories, but after nominations are revealed, if there's a worthy child out there that's been overlooked, like Pawar or Tremblay, that's when the addition of the Juvenile Oscar would kick in.
However it's done, though, the factis that Pawar is definitely worthy of this year's potential Juvenile Oscar, and bringing the tradition back would bring a little more joy, laughter, happiness, and hope to a ceremony desperately in need of all of the above.