Man Heading A Gender Equality Effort Blames Women Who "Let" The Pay Gap Happen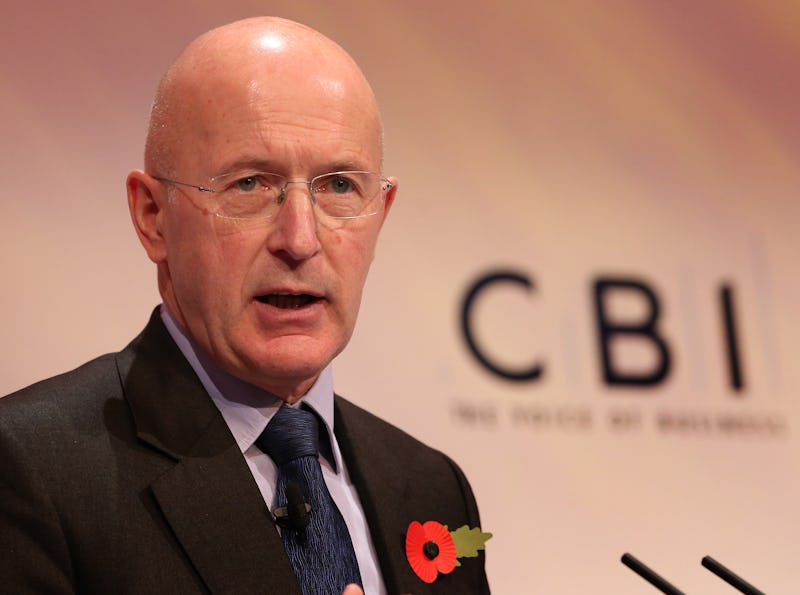 Peter Macdiarmid/Getty Images News/Getty Images
Less than a week after women at BBC took their complaints about the network's apparent gender pay gap public, a man tasked with helping establish government efforts to increase the number of female business executives in the United Kingdom has suggested female BBC employees "let" the pay gap happen. Sir Philip Hampton, who serves as co-chair on a review board tasked with determining ways to remove barriers which prevent women from taking on senior-level business roles, has been accused of being "out of touch" despite his apparent proximity to the issue.
In an interview with the Evening Standard, Hampton claimed that although "lots of women" have come to him to talk about their careers over the years, he "never, ever had a woman ask for a pay rise." In contrast, he said, "there isn't a list long enough for all the men who've asked." His comments appeared to suggest that because women are reportedly less likely to ask for a raise than men, they were somehow less deserving of one.
He went on to suggest that the pay gap found at the BBC was the result of the female employees' own negligence. "How has this situation arisen at the BBC that these intelligent, high-powered, sometimes formidable women have sat in this situation?" Hampton asked in his interview. "They [female BBC broadcasters] are all looking at each other now saying: 'How did we let this happen?' I suspect they let it happen because they weren't doing much about it," he said in answer to his own question.
Hampton did, however, urge the BBC to fix its pay gap problem, saying the data "has been so powerful because these are people who sit together in a radio studio and do what most listeners think is exactly the same job, and yet the bias is very clear towards the men." He argued people would likely see the salary discrepancies between male and female earners as "unjustified differentials."
Hampton's comments have sparked outrage and criticism from both female BBC presenters and members of U.K. Parliament. Woman's Hour host Jane Garvey, who was among the more than 40 women to sign an open letter calling for Tony Hall, BBC's director general, to address the network's gender pay gap, said Hampton seemed "peculiarly out of touch given the task he has" in a statement to the Standard. "Many women have learnt to question their position in the workplace, partly because of the dominance and success of people like him."
Tory MP Nicky Morgan, who appointed Hampton as co-chair of the Hampton-Alexander Review, accused Hampton of touting an old and overplayed argument. "Surely we have moved beyond it being about who marches into the boss's office asking for a pay rise," she said.
Hampton later clarified his comments were "not remotely" meant to be an attempt at blaming women for the pay gap but rather an acknowledgement of the differences between men and women's behavior.