Build-A-Bear x Hot Topic Is The New Nostalgic Collaboration You Really, Really Didn't See Coming
Name the two places you always wanted to shop in the mall: Build-A-Bear and Hot Topic, am I right? These two stores just got you. They helped you embrace your inner softie while looking like a total badass on the outside. So, now that Build-A-Bear and Hot Topic have teamed up, all of your 1990s dreams will be realized in an all new way in 2017.
The line will be called The Furry N' Fierce collection and will feature special bears along with matching outfits that can be worn IRL. If you thought the whole matching cat manicure thing was cute — you're going to love this. According to a press release, "The Furry N' Fierce collection blends the comfort of cuddly plush with the thrill of 'youthful rebellion' in a uniquely nostalgic way."
You'll be able to shop they toy bears Build-A-Bear is known for and customize them in your favorite Hop Topic wares. There's everything from leather jackets to floral dresses to dress your bear in, and then you can style yourself in the full-size versions. Because who said tough girls can't have a soft side, you know? The bears will be available in select Hot Topic stores and online. Outfits for the bears can be found in select Build-A-Bear locations and on their website as of July 13. Then, the corresponding ensembles (you know, for people) can be found in certain Hot Topic Stores and on the brand's website.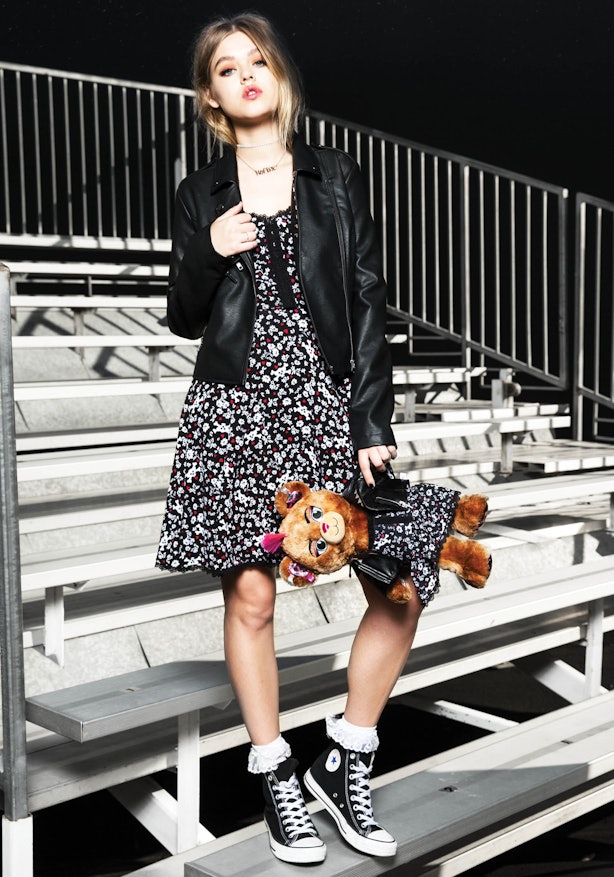 Plaid, floral and leather? Yeah, this is a '90s dream come true, for sure.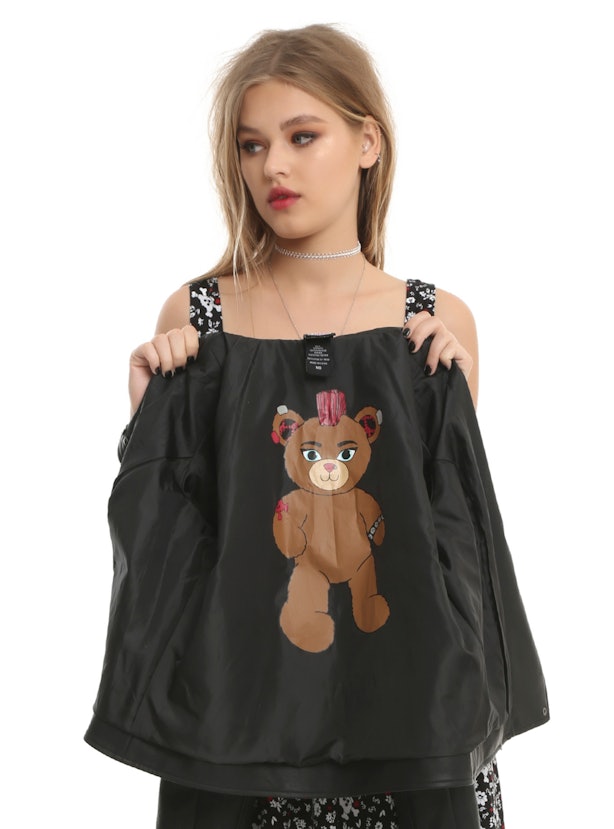 As you can see, these will be the perfect mix of grunge and chic.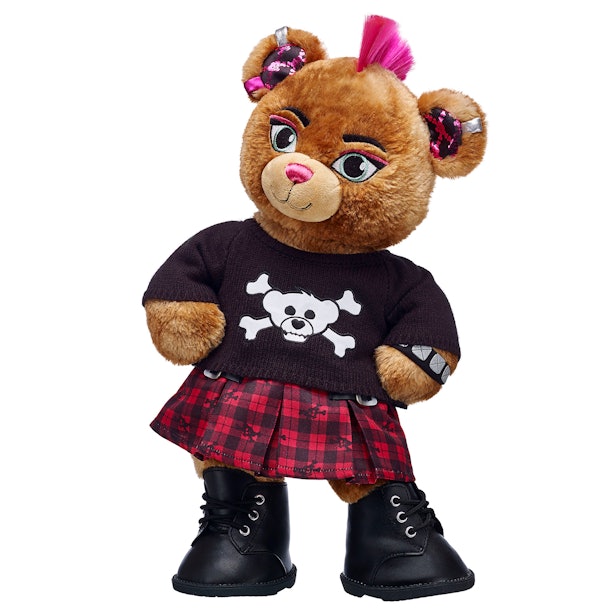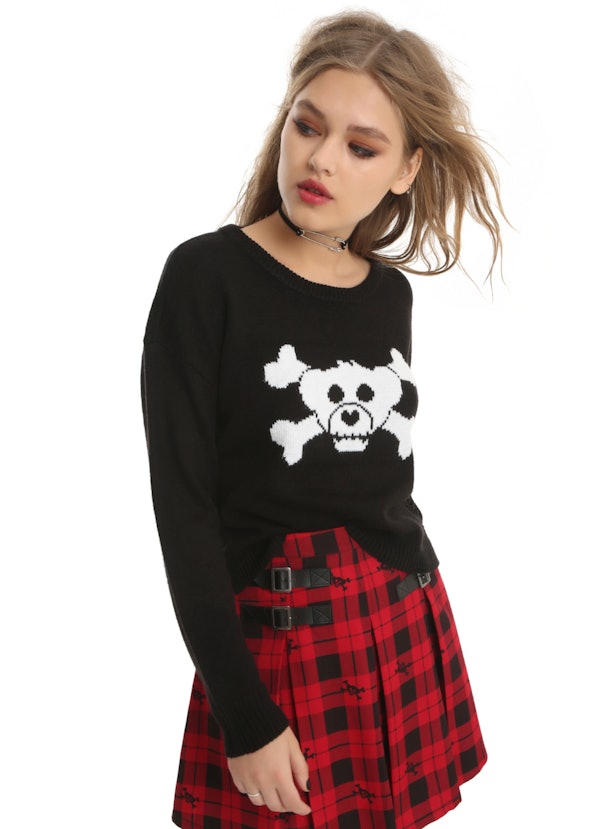 Fans of the brands certainly did not see this collab coming.
I NEED TO GO TO BUILD A BEAR AND GET THE HOT TOPIC BEAR OMGGGGGGG

— gina bina (@bxndfeels) July 12, 2017
But, folks seem to be totally here for it.
in other news, hot topic just collabed with build a bear to make emo bear outfits

— thao❄️ (@HolyCowItsThao) July 12, 2017
The outfits they've come up with are the perfect mix of the brands' styles.
yo after i get paid we out because I need it omg

— gina bina (@bxndfeels) July 12, 2017
Which is precisely why you've got to get your hands on these sassy, yet adorable bears as soon as they launch, which, according to the press release, will be in mid July.
I HAVENT BEEN IN BUILD-A-BEAR IN YEARS BUT IM GOING BACK NOW FOR THIS OHMY

— 🕷KOBES🕷 (@ThnksFrTheMsc) July 12, 2017
If you've been denying your urges to shop at Build-A-Bear, this collection will put an end to all of that.
If my build a bears can have emo band merch I will gladly take them out of the closet

— dan 🔮 (@dangerdaysivan) July 12, 2017
And if you already have a Build-A-Bear lying around somewhere (and you know you do!), then it's time to pull it out again. Because you know you want to dress your cuddly animal in Hot Topic's latest!
Consider your '90s goals met.