Build A Home Gym With These 8 Health & Fitness Gadgets From Walmart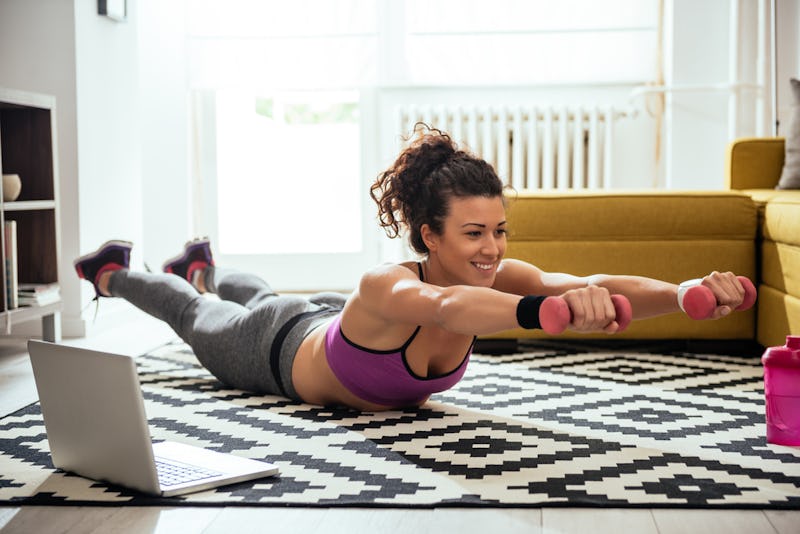 bbernard/Shutterstock
Want to know a secret? Despite being an avid fitness enthusiast and a running coach with a full roster of clients, there are some days that even I can't muster up enough motivation to go to the gym. It's not that I don't want to keep up a consistent workout regime, it's just there are so many things — from realizing my favorite workout leggings are in the wash to heavy subway delays — that can get in the way.
In fact, one of the reasons I love running so much is that it's incredibly easy to lace up a pair of sneakers and hit the road after just a short warm up. Similarly, I'm also a huge fan of workouts you can do from home. By cutting out the middleman of the gym, I can manage my time more efficiently and am more likely to squeeze in a workout, despite a super busy schedule.
You can get in on this ultimate life hack by building a home gym or simply collecting a few affordable tools to start a fitness regime from your living room. To help you get started, here are the best health and fitness gadgets from Walmart that make it easy to work out from home.
Forgo Clunky Dumbbells & Opt For A Kettlebell
Give Your Body A Break With This Yoga Mat
These Sliding Discs Improve Your Balance
Get A Full Body Workout With This Boxing Kit
Bustle may receive a portion of sales from products purchased from this article, which was created independently from Bustle's editorial and sales departments. This article reflects price at publication and may change.