Join BoTM For The Must-Read Thriller Of Winter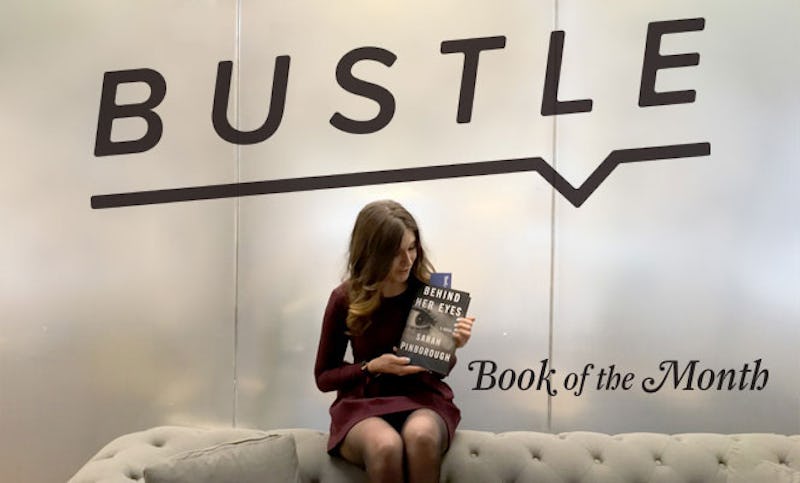 Book Of The Month
If you've loved books long enough, chances are you've heard of Book of the Month. And now we have a new reason to love them: our own Bustle Books Editor, Cristina Arreola, is their newest judge!
Book of the Month club has been sharing the love of books and reading since 1926, bringing books like the then unknown Gone With the Wind and The Catcher in the Rye to thousands of readers. Today, BoTM has revamped with an online platform, but their mission is still clear: to get people reading the best of the best books out there. Each month, five judges choose a book for the month, and subscribers get to pick their favorite for their monthly box. It's that simple! And, really, who better to help choose those books than a Bustle editor?
"Reading is about expanding your empathy and your knowledge, so I'll read anything — literary fiction, young adult, romance, thrillers — so long as it's written intelligently by thoughtful people, and it challenges me to think about the world in a different way," Cristina tells Book of the Month in an exclusive interview for the site.
Cristina's first pick is Behind Her Eyes by Sarah Pinborough, of which she says: "This novel isn't just a who-dun-it. This novel is a what-the-f*ck-even-got-dun." And if that doesn't make you want to read it, don't worry, there's more.
The book follows Louise, a single mom and secretary, stuck in a modern-day rut. On a night out, she meets a man in a bar and sparks fly. But when Louise arrives at work on Monday, she meets her new boss, David. The man from the bar. And then Louise bumps into Adele, who's new to town and in need of a friend, but she also just happens to be married to David. As Louise is drawn into David and Adele's world, the only thing that is clear is that something in this marriage is very, very wrong, but Louise can't guess how wrong―and how far a person might go to protect their marriage's secrets.
Cristina says: "Every time I read a thriller, I imagine myself in a race against the author. I ask myself, 'Can I guess the big twist before the author reveals it?' –always confident that the answer is yes. Still, I stay up late into the night finishing these books. I read until daylight breaks. I read until I know for certain that my theory is correct… I was dead wrong about the ending of Behind Her Eyes."
Cristina's final piece of advice?
"Don't rush it. Don't read it alone. Don't spoil the ending for your friends."