Bustle's Comedy IRL Class of 2017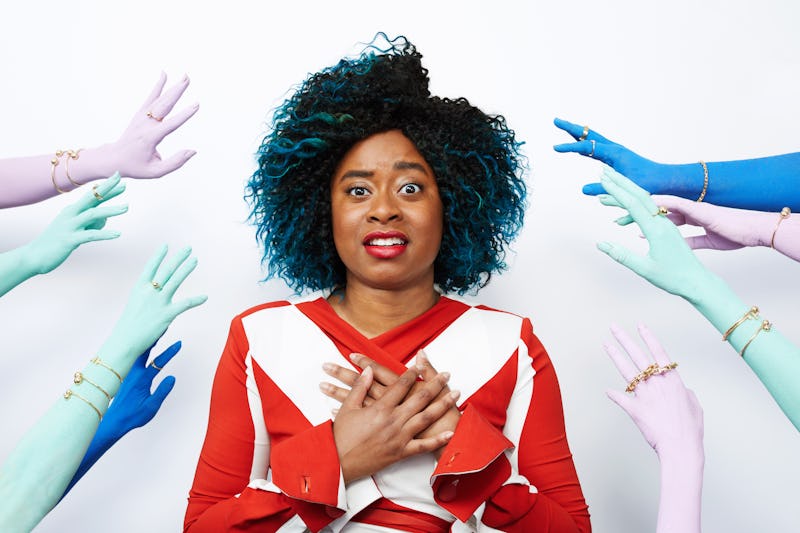 Bustle's Comedy IRL is not a Top 10 comedians list. There's no power ranking here. This is a celebration of the power of women in comedy. Throughout the month of July, Bustle is toasting the creative, thoughtful, hilarious women who use their craft to challenge norms, open conversations, and talk about issues that matter. Each week we will release original photoshoots, interviews, and stories from each of these amazing women. From beloved television actors to seasoned podcasters to talented stand-ups to the brilliant writers working behind-the-scenes magic, each of these women has a unique voice that deserves to be heard.
Check back each Monday in July for new profiles from the likes of Rachel Bloom, Phoebe Robinson, Sasheer Zamata, Kristen Bell, Aya Cash, and more. We all know women are strong as hell, but these talented, hilarious women prove that day in and day out.