Bustle's Rule Breakers Event Starring Janelle Monáe Is An Experience You Won't Want To Miss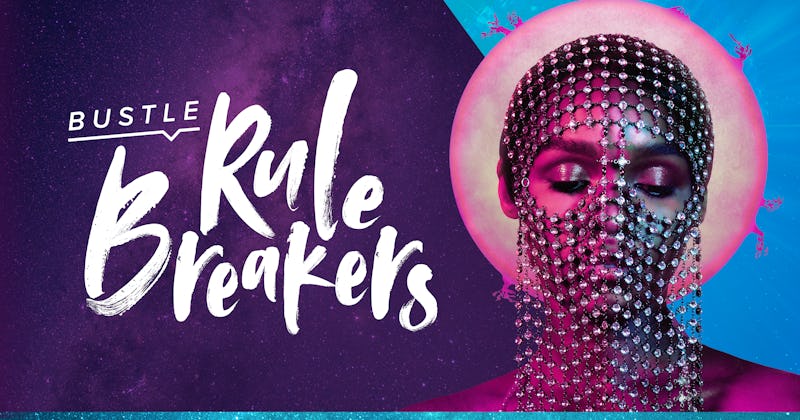 Bustle
Rules are meant to be broken, right? After all, defying the status quo is usually necessary to break boundaries, not to mention to create compelling art and entertainment. And, over the next month at Bustle, we'll be celebrating those who think and act outside the box, yielding beautiful and inspiring results. In September, Bustle Digital Group will throw its inaugural Rule Breakers event, offering participants the chance to explore the pages of Bustle in real life. Bustle's Rule Breakers will celebrate innovators in music, culture, fashion, and lifestyle in a day-long, immersive experience headlined by none other than the Grammy-nominated Janelle Monáe, who will be performing songs from her recently released album, Dirty Computer.
If you're ready to mark your calendar now, Bustle's Rule Breakers is taking place Sept. 22 at LeFrak Center at Lakeside in Prospect Park in Brooklyn, New York. In addition to Monáe, the event's lineup of female and female-led acts will include Grammy-nominated music duo Sofi Tukker, DJ Samantha Ronson, and Va$htie, a DJ, director, and designer.
Beyond the concert, Rule Breakers provides participants the opportunity to enjoy activities like retro roller-skating, group meditation sessions, and a '90s nostalgia party. And of course, there will be plenty of snack options from rotating food trucks.
As for the message behind the event, in a statement, Bustle Digital Group's Editor-in-Chief Kate Ward said,
"At Bustle, we have always celebrated women who have broken boundaries to achieve amazing things, but Rule Breakers gives us a chance to celebrate them in real life."
For anyone who can't wait until September, or for the readers who are outside the NYC area, don't worry — Rule Breakers is bigger than just one day. Later this month, Bustle is also launching a multi-platform social campaign and dedicated Rule Breakers digital issue, in which Bustle editors will reveal a list of 21 women and non-binary individuals who break the rules, and boundaries, every day.
Aside from cover star Monáe, the digital issue will showcase individuals from all backgrounds, lifestyles, identities, and fields who are defying expectations, traditions, and the status quo. Overall, Rule Breakers promises to be an all-encompassing experience digitally and IRL.
As Ward said, "We are not only excited for readers to learn about our Rule Breakers in our August digital issue, but also to meet up with members of the Bustle community for an unforgettable and inspiring event."
Bustle's Rule Breakers is presented alongside supporting brands including HP Inc., 1850 by Folgers, Fossil, Visa, Sony Pictures film The Girl in the Spider's Web, and more.
Even more guests, performers, sponsors, and exhibitors will be announced in the future. In the meantime, keep an eye on Bustle's Rule Breakers page, where you can find more details about purchasing tickets or enter to win some.