Caitlyn Jenner Makes Joke About Alexandria Shooting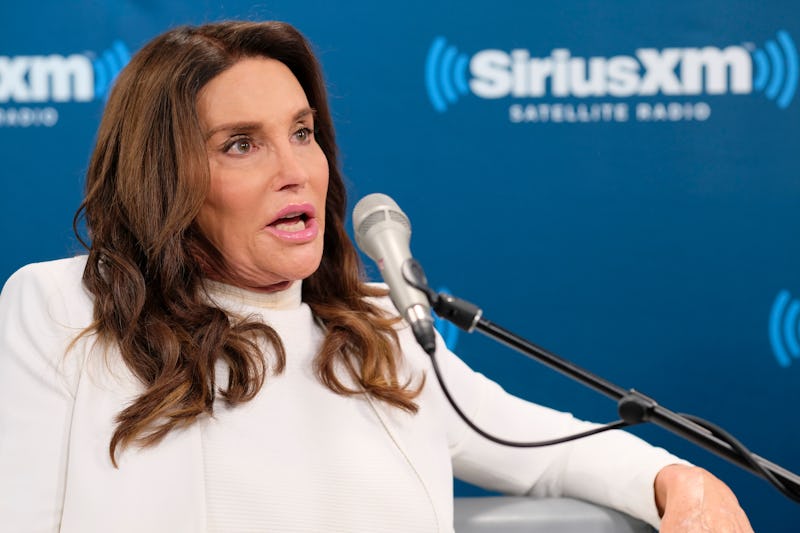 Dimitrios Kambouris/Getty Images Entertainment/Getty Images
Speaking to the crowd at the College Republican National Committee Convention on Friday, Caitlyn Jenner joked that "liberals can't even shoot right" in reference to last week's shooting at a congressional baseball practice in Alexandria. The attack left House Majority Whip Steve Scalise and lobbyist Matt Mika critically injured, while two police officers suffered minor injuries.
"First of all, nobody deserves what happened out there," she said to the audience. "There's no justification. There are crazy people in the world. We have to minimize that type of stuff. Fortunately, the guy was a really bad shot — liberals can't even shoot straight." According to the Washington Post, the joke was met with laughter and applause.
Criticism quickly went Jenner's way once word of her remarks were brought to the public's attention. Activists and at least one celebrity blasted Jenner for the comment on Twitter. "OMG. This is Disgusting. Absolutely shameful," wrote actress Debra Messing. Shannon Watts, founder of the anti-gun-violence grassroots group Moms Demand, tweeted, "This comment is not ok, @Caitlyn_Jenner. Key trait American shooters share isnt political party, but history of domestic violence." Writer, speaker, and civil rights activist DaShanne Stokes wrote, "I respect Caitlyn Jenner as a person, but her attacking Dems and selling out our LGBT community to Trump and the GOP is indefensible."
Some argued that Jenner owed Rep. Scalise an apology, given the fact that he's still hospitalized and fighting for survival. "You'll need to apologize to Steve Scalise who was critically injured by guy who you say couldn't even shoot straigh," wrote one user.
On Saturday, the MedStar Washington Hospital Center released a statement revealing that Scalise's condition had gone from "critical" to "serious," marking an improvement. "Congressman Steve Scalise is in serious condition," it read. "He underwent another surgery today, but continues to show signs of improvement. He is more responsive, and is speaking with his loved ones. The Scalise family greatly appreciates the outpouring of thoughts and prayers."
While some proponents of the Second Amendment, such as Rep. Mo Brooks, who actually witnessed the shooting, remain staunch in their support of the right to bear arms, the incident appears to have had an effect on at least one of American's fiercest pro-gun advocates: Ted Nugent. In the past, Nugent has used violent imagery when speaking about politicians he opposes, such as the time he told Barack Obama that he should "suck on my machine gun." During a radio interview with on 77 WABC, Nugent declared he would no longer be using that kind of rhetoric.
"At the tender age of 69, my wife has convinced me I just can't use those harsh terms," he said. "I cannot and will not, and I encourage even my friends/enemies on the left, in the Democrat and liberal world, that we have got to be civil to each other."