Cameran From 'Southern Charm's Baby Dressed Up As Another Cast Member For Halloween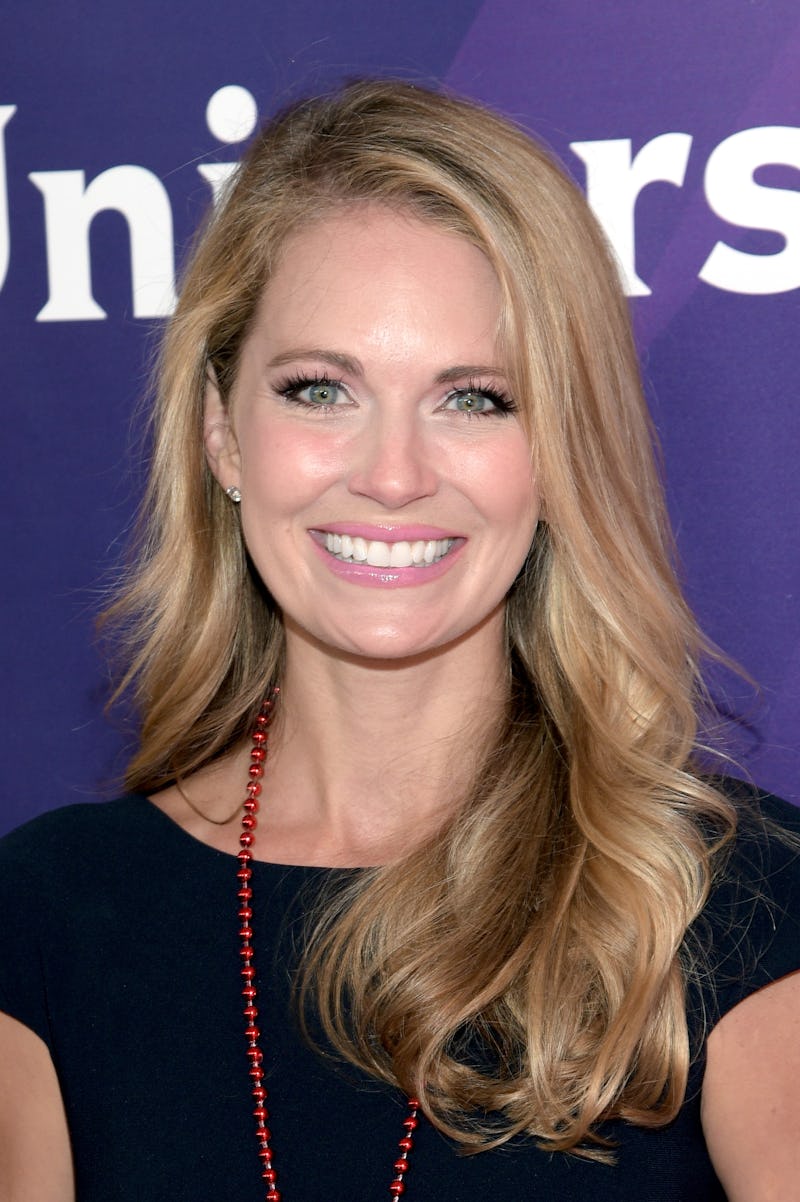 Jason Kempin/Getty Images Entertainment/Getty Images
There are so many entertaining cast members on Southern Charm, but Patricia Altschul's life is especially fascinating and glamorous with all her jewels, grand parties, constant stream of martinis, and beloved pets. Even babies are mesmerized by her fabulousness. Cameran Eubanks' daughter Palmer dressed up as Patricia for Halloween. How cool is that? Imitation really is the sincerest form of flattery. Then again, who wouldn't want to live Patricia's lifestyle?
The costume was so on point that Cameran's neighbor's dog Elvis joined in to portray Patricia's beloved butler Michael. Yes, you read that correctly: Cameran's infant daughter had a coordinated Halloween costume with the dog that lives next door.
That sounds a little bit odd, but Cameran's Instagram followers are well-aware that Elvis is always at her house. Her husband Jason Wimberly even has a framed photo of the dog, a shirt with his face on it, and pajamas and pillows with an Elvis print courtesy of Patricia's pet-themed clothing line called Patricia Couture.
Baby Palmer was the spitting image of the Southern Charm matriarch. She had a long brown wig, just like Patricia's. She even rocked one of Patricia's signature pet emblazoned caftans with a dog print and rhinestones on the collar.
This look is actually very similar to an ensemble that Patricia rocked in August while hanging with Cameran and their Southern Charm costar Shep Rose.
She really looked just like Patricia. There's just one thing missing, at least according to Patricia herself. In the Instagram comments section, the reality star wondered why little Palmer wasn't holding a martini glass in the photo. Now that would have been true to life. Palmer could've even sipped some baby formula out of it.
Unfortunately, there's a lot that goes into taking a photo of a baby and Cameran admitted she had to settle for a cookie instead of a martini glass. The cookie is a very acceptable alternative.
Palmer nailed the Patricia role, for sure, but Elvis really did look like the dog version of Michael the Butler too. He even had on that signature plaid short-sleeved shirt and red apron.
Aside from Patricia's fun sense of fashion, there are so many reasons why little Palmer would want to dress up like her for Halloween. They've always had a special relationship. Patricia has been doing special things for Palmer even before she was born. Patricia threw "a very elegant Slim Aaron's themed baby shower" for Cameran.
The event included a cake that was very... unique. In an Instagram post, Cameran joked, "I won't mention the local bakery who accepted the task because I'm sure they were mortified."
Since Palmer's birth, Patricia has been spoiling her with special gifts. In a May interview with Daily Dish, Cameran revealed,
"She's received nicer gifts from Patricia than she has from her own mother. She gave her a little baby Chanel bag. I don't even own a Chanel bag, so it's not really Palmer's, it's mine."
Fair enough. What would she even keep in it?
Patricia also gave Palmer a very special doll from the same creator that made Cameran's own beloved doll Mama Estella. There's no word on the name of Palmer's doll, but maybe hers is Baby Estella to go with Cameran's Mama Estella. If it's not, it should be, since that would make a lot of sense.
Patricia is a notoriously tough person to please. Getting her love, attention, and praise is a very big deal in Charleston, so props to Palmer. Patricia even referred to Palmer as "the cutest baby in the South" in a January Instagram post.
Palmer celebrated her first Halloween in the best way possible by completely nailing her costume. Bigger picture, she started out her life in the best way possible by having such a sweet relationship with Patricia. She's truly living a Charmed life.