This Model Is Posting Dozens Of Stories About Sexual Assault In The Fashion Industry & The Accounts Will Horrify You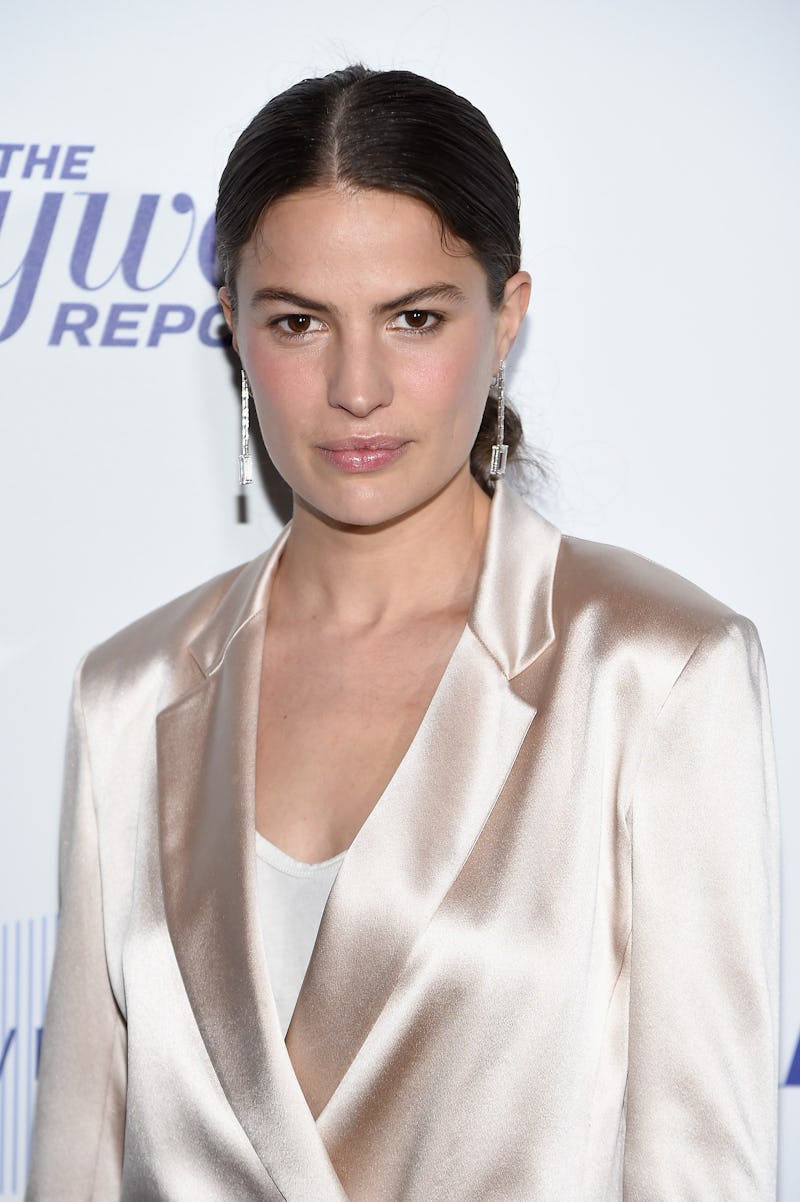 Dimitrios Kambouris/Getty Images Entertainment/Getty Images
It's been a week since The New York Times ran a story accusing Hollywood heavyweight Harvey Weinstein of sexual assault and harassment spanning decades. Since then, more women have been sharing their stories of abuse in their respective industries, determined to stop workplace harassment and violence against women. Model Cameron Russell is following that brave trend, anonymously posting women's stories of sexual assault and violence on her personal Instagram to show that no job should include abuse. The hashtag #MyJobShouldNotIncludeAbuse is taking social media by storm in the most heartbreaking way.
Since Oct. 12, Russell has traded in her professional Instagram shots to feature harrowing first-person testimonies instead. It all started when, according to Russell's introductory post for the effort, a friend and fellow model reached out to Russell with a story of sexual assault by a photographer. At the time of publication, the hashtag #MyJobShouldNotIncludeAbuse has been used on over 100 posts, including the 34 posts curated by Russell, with different stories of alleged abuse.
All of the stories included in the tag are anonymous, as are the names and brands mentioned in the stories. Many are featured around the modeling business, showing that the Hollywood casting couch is not the only professional realm where these accusations have been made.
The terrifying posts featured on Russell's Instagram feature women as young as 15 experiencing sexual assault in the modeling world. The stories have one common theme — an imbalance of power. Many of the women say they felt helpless in the situations, which is similar to the Weinstein accusations. Russell says she hopes to give women their power back by creating a space to share their stories.
Below are some of the first-person accounts of sexual abuse and violence posted on the Instagram page.
The posts explore the notion that, as Russell puts it, models must "have a tough skin" and deal with unwanted advances in the fashion industry to achieve success. One of Russell's Instagram posts, for instance, shows an email with a casting agent saying not to think anything of a photographer's "flirty and aggressive" behavior.
The impact of sexual violence and harassment, however, extends far beyond the casting couch. According to RAINN, sexual violence can lead women to experience self-harm, substance abuse, sleep disorders, and even suicide. The site says that by talking to someone about the experience, a survivor is less likely to see these effects. And speaking out via social media is a way to make these horrible experiences heard.
This is not the first time that Russell has used her social media platform for social justice. The model has taken a stand on climate change, migration, and hate crimes legislation through her Instagram and work, too.
Russell recently walked in the sixth annual Climate Justice Fashion Show, which referred to itself as "the largest gathering of young people of color discussing the future of climate change in the country." The model called the event her proudest moment of 2017 in her Instagram post.
Russell's Instagram posts open up an important conversation and allow women to talk about the horrifying experience that shouldn't come along with career success. While these accounts are hard and uncomfortable to read, it's important that we amplify the voices of survivors and work to address gendered violence in all industries.
After all, we all have a responsibility to address sexual violence and harassment, in the workplace and beyond.
If you have experienced sexual assault, you can access 24/7 support at the National Sexual Assault hotline at 1-800-656-HOPE (4673) or at hotline.rainn.org. You can also text the Crisis Text Line at 741-741.