Camila Cabello's Immigration Story Is Inspiring Her New Music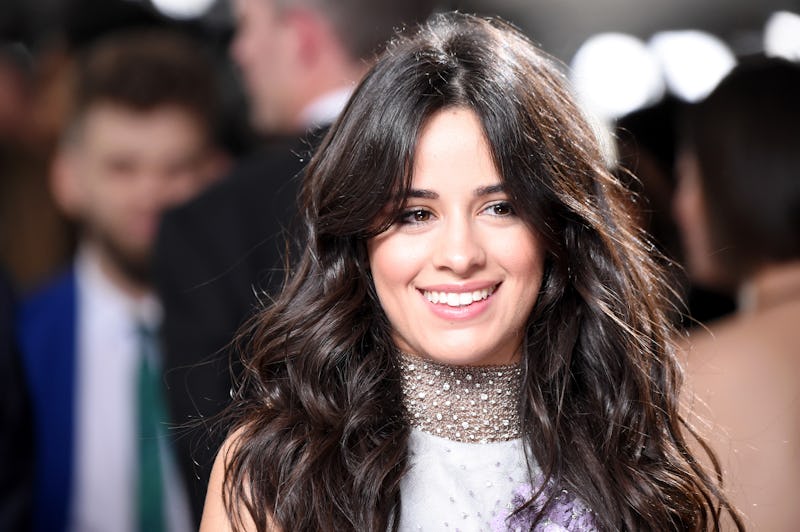 Frazer Harrison/Getty Images Entertainment/Getty Images
While Camila Cabello's first solo album is one of the industry's most eagerly awaited pop releases, it will also be a deeply personal project for the star. In a recent interview with Glamour, Cabello gave an intimate look at her family life, discussing her journey from Cuba to America in a moving conversation with her mother. The singer revealed that she is in the process of writing about the journey, and hopes her music will be a source of inspiration for people who have just moved to America. In a political climate where immigration policy is increasingly contentious, Cabello wants to change the way immigrants are viewed and treated in the United States.
When Cabello was young, she and her mother, Sinuhe, left Cuba to come to the United States, mostly because Sinuhe wanted her daughter to have more opportunities. According to Glamour, the move was not without sacrifice; the mother and daughter came to America with only one backpack of belongings, and Sinuhe didn't know if her husband would be able to come at all. (He met them in the U.S. a year and a half later.) Cabello didn't take her life in America for granted; not only was she a bright student, she also launched a music career at a very early age by auditioning for the X Factor.
Even though she was only in the 9th grade, Cabello gave a brave and confident audition for the show. This fearlessness is a trait she learned from her mother. "I think the most important thing I've learned from my mom has been: You're human if you have fear, but you can't ever let it determine how hard you go at a situation," Cabello told Glamour. "If anything, it should make you go harder — go for it all the way."
Leaving home is never easy for anyone, and it takes real courage to move to another country. "A lot of things were suddenly so ­different — being at a new school without my friends, I didn't speak the language, and I missed my dad," Cabello explained to the magazine, talking about the early months spent in Miami after the move. She was inspired to use her music to try and help others who may have similar experiences, to give them strength during the difficult times.
"Right now I'm in the process of writing about our whole journey. I want to make a love song for immigrants. That word, immigrant, has such a negative connotation — I can just imagine all the little girls who have dreams of coming here and feel unwanted," Cabello explained to Glamour. "It inspires me in my music to do my best to give [them] the light that I have. I want to be what people think of when they think of America — a person who, no matter what her first language was or what her religion is, can see her dreams come to life if she works hard enough."
Cabello's story is inspiring, and it's exciting that her future music will continue to uplift young women. While the United States has long boasted the narrative that the country is a place where people can move to for a better life, the current political climate proves there is a dangerous wave of isolationism. It's important to push back against the negative connotation Cabello describes, and that the immigrant experience is represented with empathy and accuracy.
The new album is certain to be a source of comfort and inspiration for people who are new to America, but it may also be an educational experience for other divisions in the country. When prejudiced people hear stories like Cabello and her mother's, it allows them to see the issue from a more human perspective and challenges their preconceived notions. Music is a powerful medium for change, and Cabello's music is certain to make a difference in a multitude of ways.