The NHS Is Asking People Not To Flood Blood Banks Today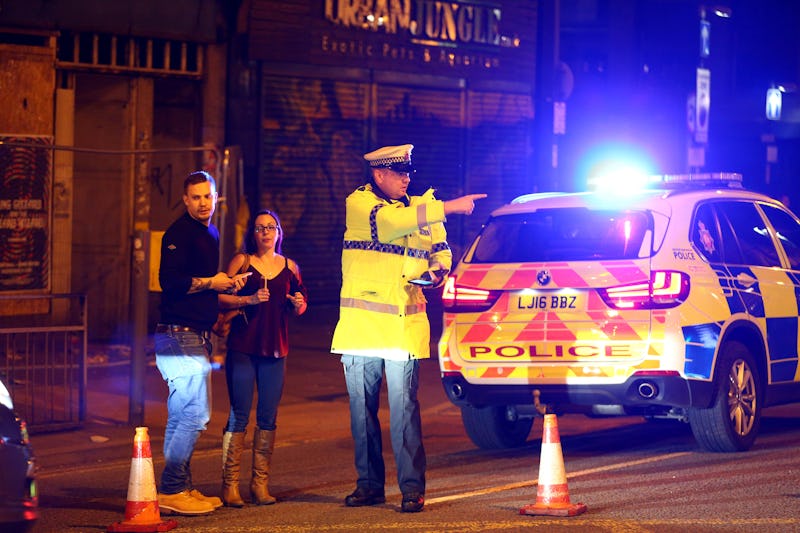 Dave Thompson/Getty Images News/Getty Images
On Monday evening, an explosion at an Ariana Grande concert in Manchester Arena killed at least 22 people and injured scores more. Following the terrorist attack, many people are clamoring to help in the United Kingdom, especially by giving blood.
While giving blood is important and very generous, at the moment the National Health Service (NHS) in the UK is not taking new registrations for blood donors. The NHS has indicated that it currently has all of the blood it needs to provide for the victims of the Manchester attack and has graciously noted that it has temporarily closed donor registrations due to the high volume of interest. The NHS has also requested that people not flood blood banks today, but rather only head to a blood bank if they have a pre-existing appointment.
That being said, in the days following this tragedy, the NHS also strongly encourages people to sign up to become donors once registration is re-opened (or to make appointments for donations if they are existing donors). The NHS also noted that it is particularly important for people with existing donation appointments over the next few days to keep them, especially those individuals with an O-negative blood type, as it is the universal donor blood type.
If you are based in the UK and still wish to become a blood donor once registration re-opens, you can sign up to do so online via the NHS' blood donation website. Before registering, you should check the NHS' donation eligibility requirements to ensure that you are indeed eligible to donate.
Broadly, blood donation requirements in the UK state that the donor must be healthy and fit, between ages 17 and 66, and weigh over 110 pounds. There are also further eligibility requirements related to medical and medication history, pregnancy, and travel outside of the United Kingdom, for which you can use the NHS' online health and travel queries to further determine whether or not you are an eligible donor. The NHS' website does not specify that one must be a resident of the UK in order to donate blood; thus, it is likely that foreign nationals can donate, provided they meet all eligibility criteria (including those for travel outside of the UK).
Overall, while the NHS is currently not accepting new blood donors, make sure to monitor their website over the next few days to see when registration re-opens if you are in the UK and wish to become a blood donor. And, in the meantime, there are many other important ways in which you can help the victims of the Manchester tragedy.