OK, You Don't Have To Freak Out About How Cold It Is In PyeongChang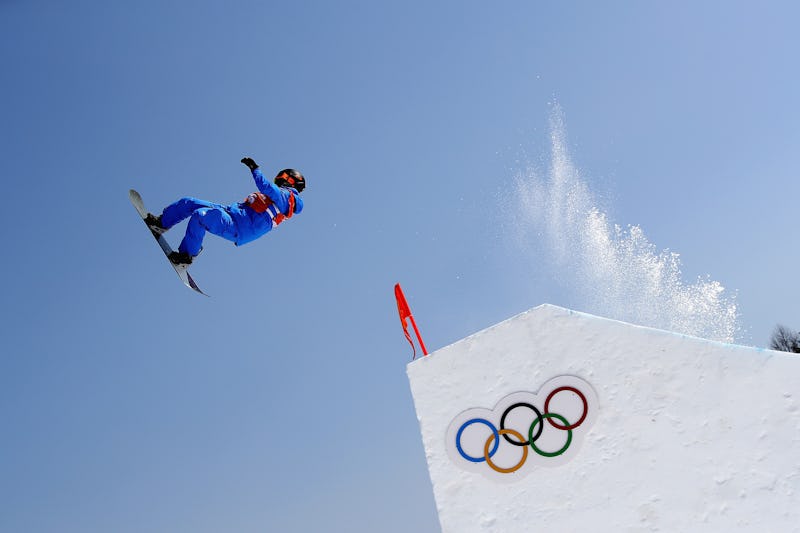 Clive Mason/Getty Images Sport/Getty Images
When you think of a freezing tundra that compels people to seriously reconsider their plans of going outside lest they be turned into humanoid icicles, you may not think of PyeongChang, South Korea. But this year, at the 2018 Winter Olympics, it will, in fact, be freezing. But can it be too cold for the Olympics? It's expected to be so chilly this year that organizers for the Winter Olympics are thinking of handing members heating pads and blankets.
The last Olympics game took place in Rio de Janeiro, Brazil, in August 2016. From the looks of photos and videos, it was sweaty, balmy, and pretty much the opposite of cold. In fact, the Winter Olympics in Sochi, Russia, during February, 2014 weren't even as cold as it is in South Korea this year. The last time that it actually was brutally cold for Olympians was back in 1994 during the Olympic games in Lillehammer, Norway.
Here's a little nugget of science for those curious to understand just why is PyeongChang is so crazy cold. Based on its latitude, PyeongChang is 2,296 feet above sea level. That's 700 in terms of meters, which is why PyeongChang sometimes referred to with the slogan "Happy 700." The mountainous region's latitude makes it the coldest place on earth based on that particular distance. It's no surprise, then, that PyeongChang is popular as for skiing given its snowy landscape and steep mountains.
That said, don't let the icy nature of the region scare you off from watching the games. In fact, it seems like athletes competing in this year's Olympic games will be fine — at least based on the assessment of local meteorologists.
According to AccuWeather meteorologist SungHyun Do, living conditions for everyday citizens and visiting athletes are more than fine. "It is known that PyeongChang is best for all living creatures," the meteorologist said. "You can maintain a good biorhythm by eliminating lactic acid and other waste out of your body in that particular environment."
Still, organizers for the 2018 Winter Olympic Games are coming prepared to face harsh weather conditions. One of the concerns is frigid air that could hurt spectators taking in the games during outdoor events as well as during the opening ceremony. Since the PyeongChang Olympic Stadium is an outdoor structure without a roof, there is a concern that the cold air and sharp winds could put a damper on the general mood and, more importantly, safety of the audience and athletes.
In order to address this concern, the organizers for the games are planning to distribute items that can keep people warm. People in the audience will be given raincoats during the opening and closing ceremony along with small blankets and heating pads to ward off the chills.
Locals have advice for their guests too, including the athletes arriving in PyeongChang. One fishmonger Nam Sum-woo told Associated Press that cautionary measures can keep folks warm. "The only thing foreigners can do is the same thing locals do: bundle up. Not many outsiders understand how cold it gets here. It's not like where they're from. This kind of cold is completely different."
Much of the weather conditions directly depend on where the games will be held. For instance, skaters and hockey players will be competing in seaside area of Gangneung, which isn't as frozen as PyeongChang. For skaters and skiing competitors, the stadium near the mountainous range will be their arena.
For now, it seems like the foreign athletes are facing the frigid weather with bravery. But in the case it becomes too cold to compete, the Olympics organization may have to dole out their Plan B. Like local Ahn Young Ju told AP, "It's cold, and it's going to get colder."