It's So Cold In PyeongChang, Some Ski Events Are Being Called Off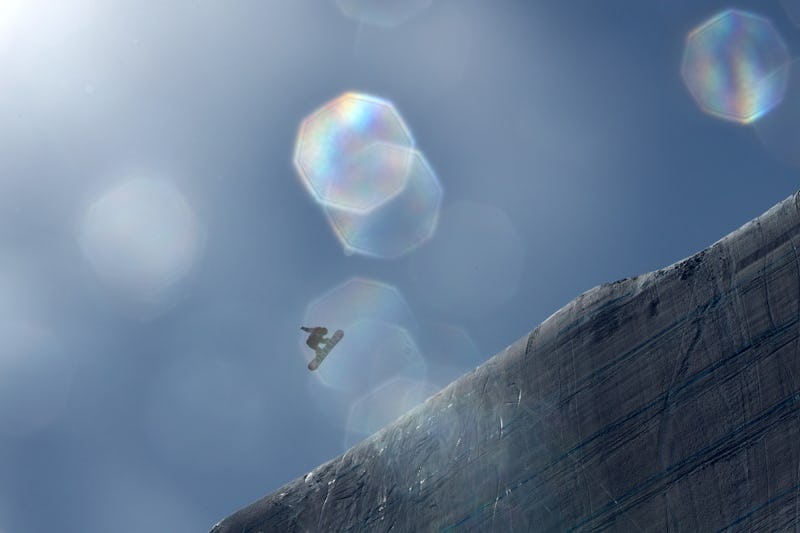 Adam Pretty/Getty Images Sport/Getty Images
After warm temperatures caused problems in Vancouver and Sochi, you might be inclined to think that there are no such thing as temperatures too cold for the Winter Games. However, PyeongChang has proved that in this Winter Olympics, it can get too cold to ski.
The temperatures at the mountain venues in PyeongChang have been hovering between five and -15 degrees fahrenheit (-15 and -25 Celsius) with some pretty intense winds, making several of the skiing and snowboarding competitions difficult to complete as planned. While the women's snowboard slopestyle final event ended up taking place on the day it was supposed to, many competitors argued that because of the winds, it should have been postponed to a later date. The men's and women's giant slalom, however, both had to be postponed because of the wind conditions.
This has now effected one of the biggest names entering the Games: Mikaela Shiffrin, the American downhill skiier favored to win the gold in at least three of her five events.
""It's a bummer that we're not able to race today. But with the training block I've had, I'm prepared and feeling good," Shiffrin said after the decision to postpone had been announced. "I'll use this time to continue to train and refocus on Wednesday's slalom race. We have a great gym and space to eat and take plenty of naps, so I'll use this time to recharge."
Now, it's not exactly the cold, per say, but instead the strong wind gusts that prompted officials to postpone the event. Cold theoretically isn't an obstacle to skiing if the athletes are prepared to manage it, which Olympic athletes certainly are. The cold snow can also make for fast runs, which Olympic athletes certainly appreciate — although that also comes with its dangers when it comes to the likelihood of crashing. It's not likely that cold alone would lead to a postponed event in Olympic downhill skiing — but when you factor the unpredictability of wind into the equation, that's another matter entirely.
Officials are, of course, highly concerned with athletes' safety, which is why the giant slalom races got canceled. At least one competitor from women's slopestyle, however, claimed that the wind led to a serious injury for her.
"Well Olympics came to a screeching holt today for me," wrote Australian Tess Coady on Instagram. "Got picked up in the wind on the bottom jump in practice and my acl [sic] was not a big fan!"
Even Finnish bronze medalist Enni Rukajarvi said that she believed the competition should have been postponed. "It was pretty bad. I'm happy to land my run and get a good score but I'm most happy that no one got hurt bad," she said, as reported in the BBC. "The weather was bad and too dangerous, and I got a lot of wind in my run, so that was bad, too."
Not everyone shared her reaction, however. "It shouldn't have been canceled," American Hailey Langland told Reuters. "We are snowboarders and should be able to deal with it. The girls on the podium showed that and that is why they are up there."
The International Ski Federation (FIS) also maintained that they had made a decision based on ensuring the athletes' safety. "The FIS Jury monitored the weather conditions closely throughout the day, including consulting with the coaches, and considered it was within the boundaries to stage the competition safely," they maintained in a statement.
While the wind that canceled the giant slalom didn't make it impossible for the slopestyle competition to take place, many athletes did worry that it didn't allow them to show off their best.
"It wasn't a true show of women's slopestyle, which is a shame for our sport," said Amy Fuller, a snowboarder from the U.K. So, can it be too cold to ski or snowboard? Perhaps not. But can it be too cold to ski or snowboard well? PyeongChang seems to have given us the answer to that.