Can't Stop Won't Stop' Is A Seriously Inspirational Doc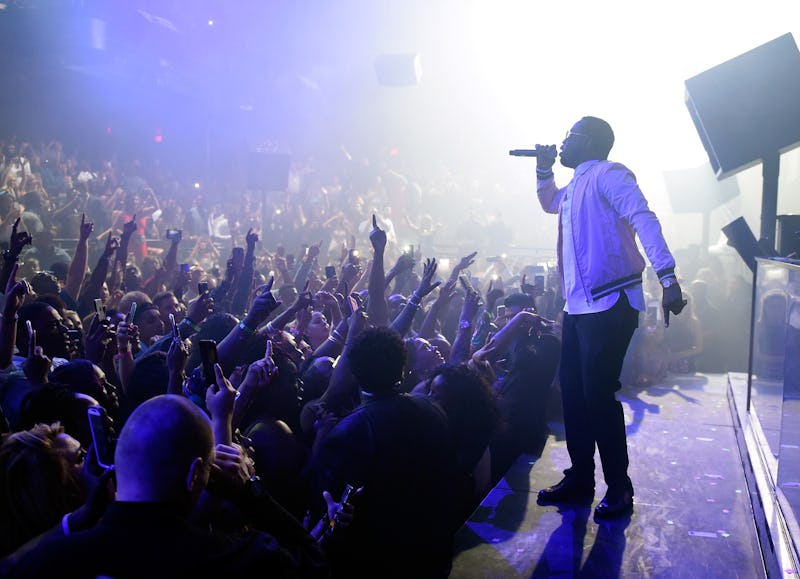 David Becker/Getty Images Entertainment/Getty Images
"It was all a dream..." couldn't be truer for Diddy, aka Sean Combs. The artist's massive music empire started as pure fantasy, but over the course of his career, he turned it into a reality through sacrifice and hard work. That ambition and determination is chronicled in the new documentary, Can't Stop Won't Stop: A Bad Boy Story, which saw its trailer premiere at Sunday's Billboard Music Awards. And while Diddy's circumstances are obviously unique, his intern-to-entrepreneur story may be the inspiration you need to pursue your dreams no matter the obstacles you face.
Live Nation Productions will release the documentary exclusively on Apple Music on June 25, following its premiere at the Tribeca Film Festival this past April. Produced by Combs and Heather Parry and directed by Daniel Kaufman, the film explores the passion and personalities behind Bad Boy Records, the company Diddy founded in the '90s. The behind-the-scenes look at the company shows the ups and downs of its formation, and how Diddy worked to put together the reunion tour of the Bad Boy Family. The film also explores the tragic killing of Biggie Smalls in '97, and chronicles the influence of Bad Boy Records in music, fashion, branding, and other popular culture.
The documentary also explores Diddy's musical significance beyond Bad Boy Records, back to his days at Uptown Records, where he guided artists like Mary J. Blige, Jodeci, and the late Heavy D. The future mogul actually begged his way into his internship with Uptown after Heavy D got him a meeting with label head Andre Harrell, and his dedication was so intense that he would make the four-hour commute from Howard University in D.C. to New York for the unpaid position. Within a few years, though, he had his own label, which quickly gained popularity due to the success of Biggie Smalls, who sold over 25 million records worldwide.
It's all compelling material for a movie, but it's Diddy's entrepreneurial skills that are the most inspiring. Last year, Diddy again topped Forbes' list as the wealthiest hip hop artist, and it's clear how he got to that position; he knows how to brand himself and penetrate a market that most people overlook no matter what obstacles come his way, giving his documentary its title.
Can't Stop Won't Stop will ensure that we never forget Bad Boy's musical history, and Diddy's story, as shown in the movie, provides serious inspiration to those looking to make it in any industry. Just look at how the mogul's work has paved the way for other men of color to create their own labels and lifestyle brands, such as Rick Ross' Maybach Music Group, Drake's OVO Sound, and Pharrell's Star Trek Entertainment.
"I just believe that you have to think out of the box. You have to be one of the crazy ones," Diddy said in an interview with CBS News last year, and judging by the movie's trailer, this documentary will have us all thinking outside the box in order to pursue our dreams.