Cara Delevingne's Dress At The 2017 MTV Movie & TV Awards Was Chic & Edgy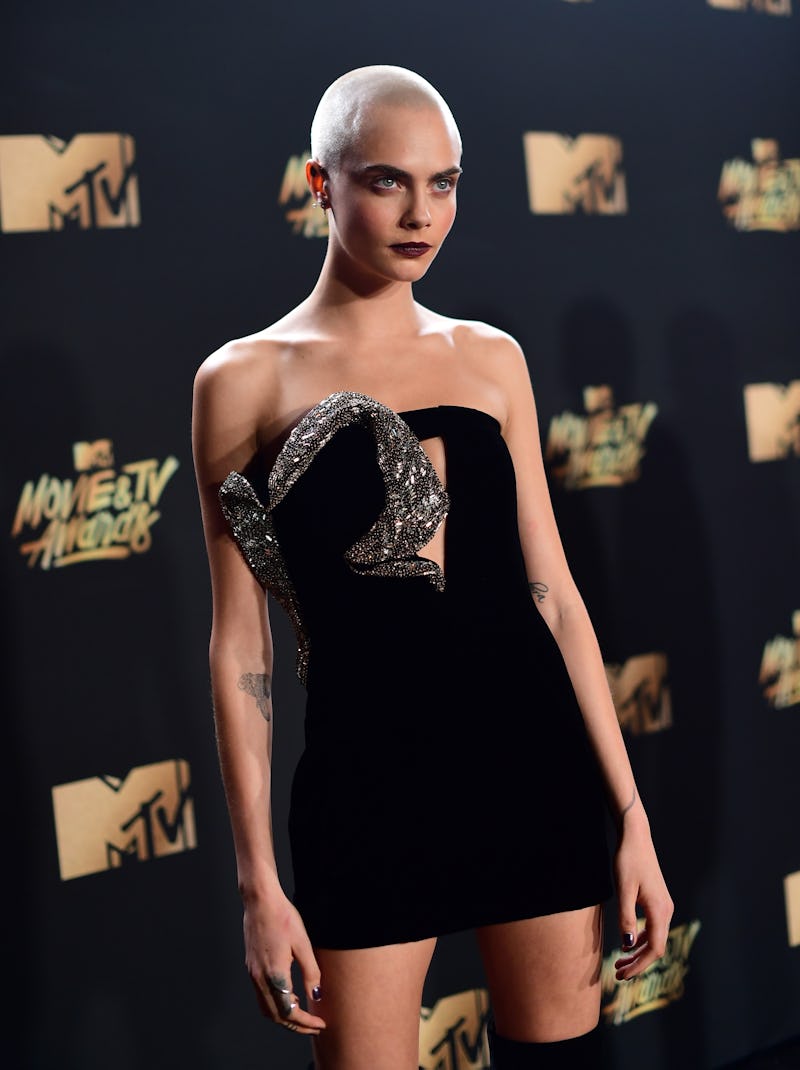 Matt Winkelmeyer/Getty Images Entertainment/Getty Images
Red carpets are where celebrities' personal styles really shine. At the 2017 MTV Movie & TV Awards, Cara Delevingne's dress let her personal style shine through. In her structural, chic mini dress, Delevingne embodied minimalist style with an added bit of flair. In my opinion, she was one of the best dressed on the carpet, and with addition of her newly shaved head, she couldn't look more incredible.
Delevingne made headlines recently when she buzzed her recently platinum hued hair. The reaction to the buzzcut was shift and prompted Delevingne to make a bold statement on her Instagram account. She wrote, "Its exhausting to be told what beauty should look like. I am tired of society defining beauty for us. Strip away the clothes, Wipe Off the make up, cut off the hair. Remove all the material possessions. Who are we? How are we defining beauty? What do we see as beautiful?" Delevingne's new short cut may be a film role, but her message is one that clearly comes from her heart and is truly beautiful.
At the MTV Movie & TV Awards, her freshly shaved head was perfect with the structural, minimalist dress. Complimented with a pair of thigh high black boots, Delevingne was perfect parts chic and edgy.
The minidress was a total show stopper.
Paired with a dark, burgundy lip, the look was perfection.
Seeing Cara Delevingne's MTV Movie & TV Awards dress reminds fans that beauty isn't defined by features, style is personal, and she totally knows how to shine from the inside out.