Carly Rae Jepsen Has A Blonde Pixie Now — PHOTO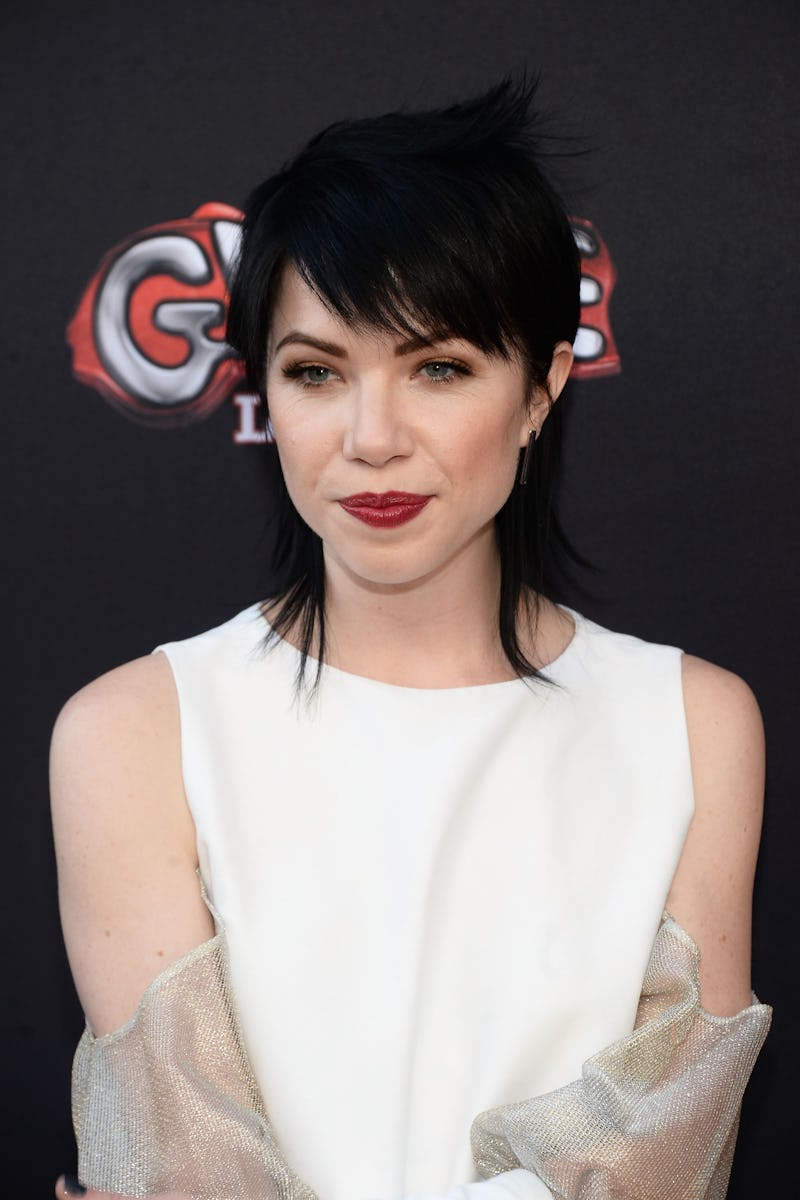 Matt Winkelmeyer/Getty Images Entertainment/Getty Images
Call me maybe? Nah, it's more like "Call Me Pixie!" Carly Rae Jepsen dyed her her hair blonde and chopped it into a pixie with long bangs. Color-wise, it's a super drastic change for the adorable Canadian singer, who had a monster hit with "Call Me Maybe" a few years back before settling into more of an indie pop life with her follow up music! Jepsen is usually known for her red and brown locks, which hit her shoulders, and for her long bangs. The pixie shape is really spunky and cute, and it certainly suits her.
Jensen has been rocking a shorter, darker, and almost pageboy-look hairstyle lately, but this a lot shorter and a lot lighter. She showed off her perky new 'do on her personal Instagram feed, since she performed the Canadian National Anthem at the NHL All Star Game over the weekend.
Are you ready to peep CRJ with super short, bleached locks, or as she put it, "Lil blonde me?" Yeah, you are! This look is so wash 'n' go, like she can wet it, throw some product in it, scrunch it up, and head out the door without spending too much time on it. Be forewarned, though! Jepsen might inspire you to get a similar chop. It looks that good.
Short hair, don't care!
This is the caption accompanying the above photo. What a cutie!
Jepsen's hair manages to be both sexy and cute at once.
This was Jepsen about three weeks ago, pre-pixie, with her choppy, shaggy, brunette bob. It appears as though she has been going progressively shorter.
This pretty snap from late 2016 further shows the Jepsen's journey towards shorter strands. The pixie is super flattering for her because it calls attention to her winning smile.
Images: Carly Rae Jepsen/Instagram (4)